Itgirls
LONG TIME NO TALK. Here's what's happened since last spring: Rookie Yearbook Two is out!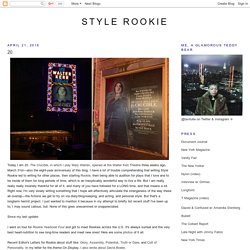 k a t e l o v e s m e: It girls
Así las llaman a ellas, chicas como tú y como tu vecina, pero con un quelque chose de supplémentaire que las hace únicas. Escuchan a las bandas de las que todavía no se ha oído hablar, visten de diseñadores cuyos nombres no sabes pronunciar y bailan en fiestas en las que tendrías que hacer cola durante años. Gala Gonzalez, para mí Ga, para tí Lady Gala, es nuestra españolita más internacional afincada en Londres.
Kate Moss, Cheryl Cole, Vivienne Westwood and Victoria Beckham in Most Influential List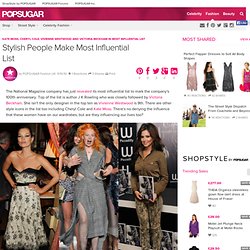 The National Magazine company has just revealed its most influential list to mark the company's 100th anniversary.
No es necesario elaborar una encuesta: date una vuelta por el barrio y lo verás claramente.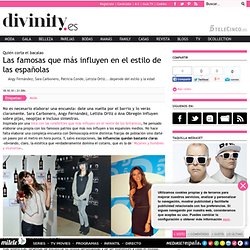 Las famosas que más influyen en el estilo de las españolas , Divinity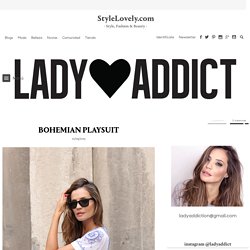 lady addict
Hoy llevo un look con prendas básicas muy comunes en mi vestuario para el día a día. Las camisas de cuadros que abundan en mi armario, esta llego hace poco y ese día la utilicé a modo sobrecamisa. Debajo me puse una nueva camiseta gris básica de manga corta, tengo muchas y siempre les doy muchísimo uso.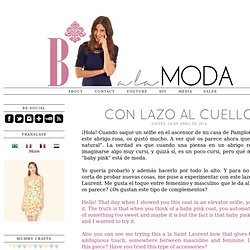 ¡Hola! Hoy os quiero hacer una reflexión sobre los pantalones de vestir. Mirad que he intentado veces hacerme con pantalones de estos de pinzas y más arreglados, y qué pocas veces he salido airosa del intento.
my daily style
A super short post, I'm sorry.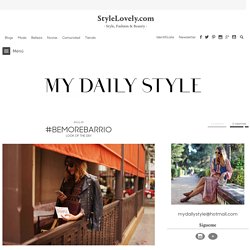 (Photo Source: All photos thanks to TheFashionSpot)
Fresh Fashion Icon: Zoe Kravitz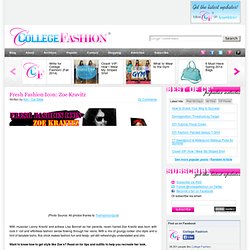 Las "It Girls", marcadoras de tendencias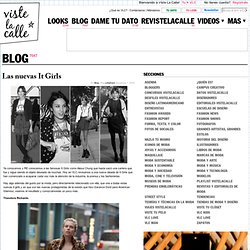 Las nuevas It Girls | Viste la Calle
Ya conocemos y RE conocemos a las famosas It Girls como Alexa Chung que hasta sacó una cartera que fue y sigue siendo el objeto deseado de muchas.