Nature conservation UK
Green Economy & Value of Nature
Soilscapes
Pembrokeshire Coast National Park - Home
British Geological Survey (BGS) | A world-leading geoscience centre
British Ecological Society - Advancing ecology and making it count
UK NEA
The Natural Environment White Paper is a bold and ambitious statement outlining the Government's vision for the natural environment over the next 50 years, backed up with practical action to deliver that ambition. Natu re is sometimes taken for granted and undervalued.
Natural Environment White Paper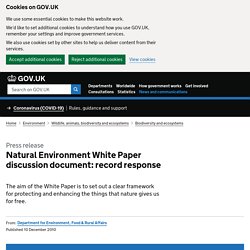 Local nature partnerships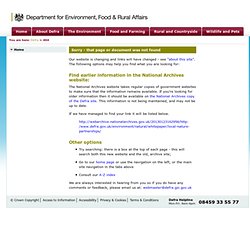 In its Natural Environment White Paper , Government recognised that partnership working was key to delivering our ambitions for the natural environment at a local level and set out our vision for Local Nature Partnerships (LNPs):
Nature Improvement Areas (NIAs) are a new name for the "Ecological Restoration Zones" proposed by the Making Space for Nature Review .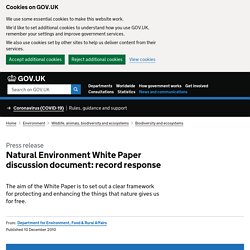 Nature improvement areas
Marine Protected Areas (MPAs) are zones of the seas and coasts where wildlife is protected from damage and disturbance. The Government is committed to establishing a well-managed ecologically coherent network of MPAs in our seas.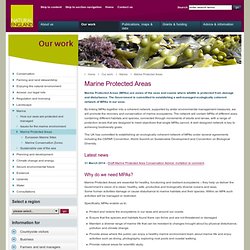 Marine Protected Areas
Home - National Biodiversity Network