KEYWORD RESEARCH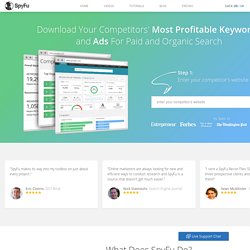 SpyFu exposes the search marketing secret formula of your most successful competitors. Search for any domain and see every place they've shown up on Google: every keyword they've bought on Adwords, every organic rank, and every ad variation in the last 6 years. Learn how to connect with these domains, too. Find online and traditional leads methods -- social media, email, phone, and address -- you can't find anywhere else.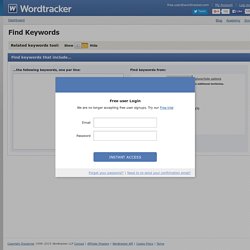 Thanks for using our free tool - you seem to have stumbled across something that's restricted in this version. You can upgrade really easily to our free trial (7 days of the full tool for absolutely nothing!) and you'll be able to use all of these features. Just click here to take the trial and you'll be able to get more results, save and manage your work and get even greater detail from your research.
Niche Buddy - Find Hot Niches Quickly and Easily!
What's this Skim-in-a-box all about? Skim-in-a-box gives your internet site or portal the ability to offer the Skimbit social decision-making application to your users. You'll have all the features of our Skimbit service, but as a "white label" version that we can integrate easily into your site - all while keeping your brand intact.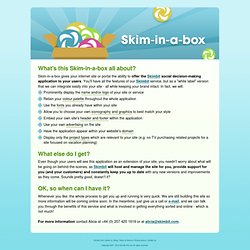 Skimit - Home - Visually bookmark options you are considering fo