Yasearmo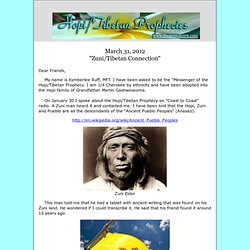 Dear Friends, My name is Kymberlee Ruff, MFT. I have been asked to be the "Messenger of the Hopi/Tibetan Prophecy. I am 1/4 Cherokee by ethnicity and have been adopted into the Hopi family of Grandfather Martin Gashweseoma. On January 30 I spoke about the Hopi/Tibetan Prophecy on "Coast to Coast" radio.
The Ground Crew - Hopi/Tibetan Prophecies by Kymberlee Ruff
Government Can Use the Internet to Listen, Not Just to Talk.
Activate: Strategy Consulting Redefined - Activate: Strategy Consulting Redefined
Jenna's Website: About
Jenna's Website: About
Winner announced A team from Capital Economics led by Roger Bootle has this morning been announced the winner of the £250,000 Wolfson Economics Prize. The winning entry outlines the smoothest process by which a member state could exit the Eurozone.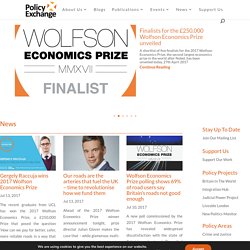 Wolfson Economics Prize
Jenna's Website: Portfolio
OKFestival-Coord Info Page
FutureGov has been around since 2008. With a background in local government and social innovation, we are passionate about using design, technology and change to improve local public services. We believe in walking our talk and hold some strongly held values central to everything we do and the kind of organisation we aspire to be:
Why | FutureGov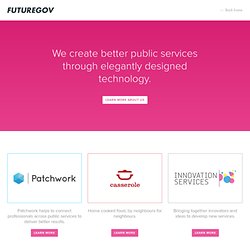 Ideas Listing | Simpl Social Innovation Marketplace
Call for Proposals
The 2012 theme of OKFestival is Open Knowledge in Action . We will focus on the value that can be generated by opening up knowledge, the ecosystems of organisations that benefit from and participate in sharing, and the impact that open knowledge can have in our societies. What kinds of new professions, ideas and community initiatives can emerge within our governments, markets, networks and neighbourhoods as a result of these engagements? The exploration of this theme will not only be visible in the festival's content, but also in its implementation as the first global event of its kind. At OKFestival, we will experiment with new forms of collaboration, new workshop formats and new forms of participation. We'll bring together civil society representatives, programmers, data wranglers, designers, students, members of government and local communities for a week of building new things and sharing great ideas.
Interactivism Young People's Hack Weekend | Simpl Social Innovation Marketplace
Winged Media
The evolving self: a psychology for the third millennium - Mihaly Csikszentmihalyi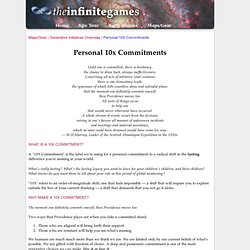 Until one is committed, there is hesitancy, the chance to draw back, always ineffectiveness. Concerning all acts of initiative (and creation) there is one elementary truth, the ignorance of which kills countless ideas and splendid plans: that the moment one definitely commits oneself, then Providence moves too. All sorts of things occur to help one that would never otherwise have occurred. A whole stream of events issues from the decision, raising in one's favour all manner of unforeseen incidents and meetings and material assistance, which no man could have dreamed would have come his way. — W.H.Murray, Leader of the Scottish Himalayan Expedition in the 1950s. What is a 10X Commitment? A "10X Commitment" is the label we're using for a personal commitment to a radical shift in the lasting difference you're making in your world.
Personal 10x Commitments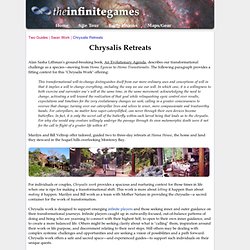 Alan Sasha Lithman's ground-breaking book, An Evolutionary Agenda , describes our transformational challenge as a species—moving from Homo Egoicus to Homo Transitionalis . The following paragraph provides a fitting context for this "Chrysalis Work" offering: This transformational will-to-change distinguishes itself from our more ordinary uses and conceptions of will in that it implies a will to change everything, including the way we use our will.
Chrysalis Retreats
" Intuition for Starters is a small book on the basics of intuition and following your intuition. While there are several books on the subject available and many more that have a chapter on intuition, this book is unique in one very important aspect. It is the only book I have seen on intuition that effectively explains how to know when something is intuition and when it is not.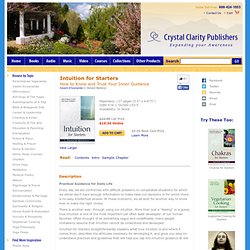 Intuition for Starters by Swami Kriyananda (J. Donald Walters) - Crystal Clarity Publishers - Yogananda inspired Books and Music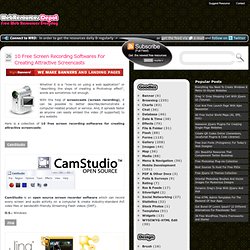 Whether it is a "how-to on using a web application" or "describing the steps of creating a Photoshop effect", words are sometimes not enough. With the help of screencasts (screen recording) , it can be possible to better describe/demonstrate a computer-related product or service. And, it spreads faster as anyone can easily embed the video (if supported) to any website.
Flowcharts
In the last few years,representing and promoting your work,especially teaching something like photoshop tutorials using screencasts became very essential and popular for us.By this way,we can reach to thousands of people by uploading the videos to Youtube like websites.The below screencasting tools are all free for screen recording but of course their features are not as much as paid ones.Some of them are web-based and some of them are softwares to use lifetime.Anyway,you can easily record your screen and add audio or edit your recorded screen videos with these tools.If you know more free tools then please tell me commenting so we can add into the list.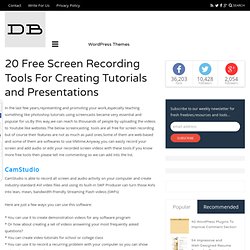 20 Free Screen Recording Tools For Creating Tutorials and Presentations
NounProject: 100's of Free Pictographs for Designers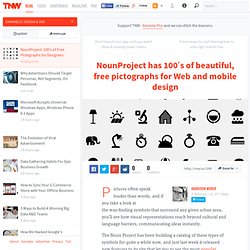 Pictures often speak louder than words, and if you take a look at the way-finding symbols that surround any given urban area, you'll see how visual representations reach beyond cultural and language barriers, communicating ideas instantly. The Noun Project has been building a catalog of these types of symbols for quite a while now, and just last week it released new features to its site that let you to see the most popular symbols , watch real-time downloads and browse recent submissions . If you have never heard of The Noun Project, all you need to do is imagine hundreds of gorgeous black and white symbols that are completely free for anyone to use.
Home > News > The Top 5 Free Online Drawing and Doodle Activities for Kids On Mr Picassohead , you combine ears, mouths, hair and other parts of the face to create a portrait in the style of Pablo Picasso. The finished painting can be published to the gallery. Two picasso-style painings created on Mr Picassohead , a kids online drawing website
The Top 5 Free Online Drawing and Doodle Activities for Kids
Classic Whiteboard: Download
dot NET