Offisators
Le competit un ventura. The future of housing. Junior Professional Officer Service Centre. | Description | Qualifications | Training | Contract | Outcomes | JPO Service Centre | Description The Junior Professional Officer (JPO) Programme provides young professionals pursuing a career in development with hands-on experience in multi-lateral technical co-operation.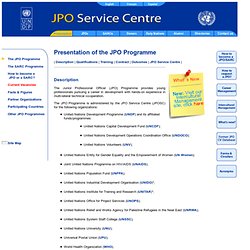 The JPO Programme is administered by the JPO Service Centre (JPOSC) for the following organizations: Interiors | Home. Leading Fabric and Wallpaper Designers at Osborne & Little. Designers Guild Wall Coverings - Luxury Designer Wallpaper. Office designs, Office interior decoration, Office furniture, Modular office, Office decoration.
Modular Office Furniture - Versatile for your Office Having the right office furniture is very important to make office environment comfortable and as productive as possible.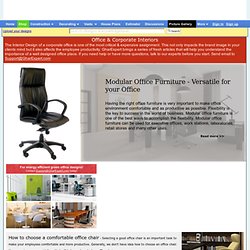 Flexibility is the key to success in the world of business. Modular office furniture is one of the best ways to accomplish the flexibility.
---