Living up to our name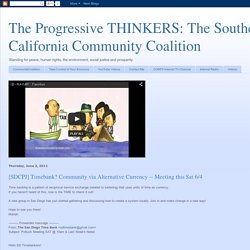 Time Banking Mtg. Notes Sunday, May 29th 10am Grant Hill Co-op Members present: Andrea Carter, Praba, Holly Hellerstedt, Cathy Mendonca, David Krimmel, Paul, Penny, Cara Cadwallader, Joan, Joseph, Fred, Mariah Gayler Meeting Facilitator: Andrea Carter
The San Diego County Community Coalition: [SDCPJ] Timebank? Community via Alternative Currency -- Meeting this Sat 6/4
TimeBanks Community Directory - Please Read Instructions Carefully! | Community Directory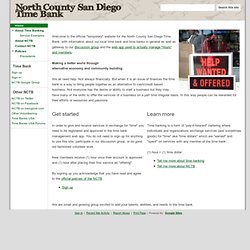 Get started In order to give and receive services in exchange for "time" you need to be registered and approved in the time bank management web app. You do not need to sign up for anything to use this site, participate in our discussion group, or do good old fashioned volunteer work. New members receive (1) hour once their account is approved and (1) hour after placing their first service ad "offering".
NCTB North County San Diego Time Bank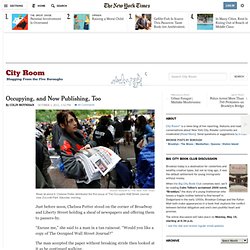 Robert Stolarik for The New York TimesRead all about it: Chelsea Potter distributed the first issue of The Occupied Wall Street Journal near Zuccotti Park Saturday morning. Just before noon, Chelsea Potter stood on the corner of Broadway and Liberty Street holding a sheaf of newspapers and offering them to passers-by. "Excuse me," she said to a man in a tan raincoat. "Would you like a copy of The Occupied Wall Street Journal?" The man accepted the paper without breaking stride then looked at it as he continued walking.
Occupying, and Now Publishing, Too
Are "Wall Street's Masters of the Universe" feeling some heat?: Panic of the Plutocrats, by Paul Krugman, Commentary, NY Times: It remains to be seen whether the Occupy Wall Street protests will change America's direction.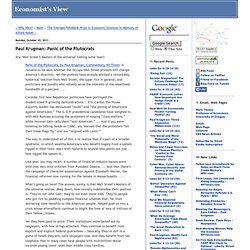 Paul Krugman: Panic of the Plutocrats
Occupy Wall Street
Major Unions Join Occupy Wall Street Protest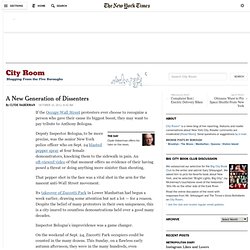 Occupy Wall St.: A New Generation of Dissenters
If the Occupy Wall Street protesters ever choose to recognize a person who gave their cause its biggest boost, they may want to pay tribute to Anthony Bologna. The Day Clyde Haberman offers his take on the news.
America's 'Primal Scream'
There are differences, of course: the New York Police Department isn't dispatching camels to run down protesters. Americans may feel disenfranchised, but we do live in a democracy, a flawed democracy — which is the best hope for Egypt's evolution in the coming years. Yet my interviews with protesters in Manhattan's Zuccotti Park seemed to rhyme with my interviews in Tahrir earlier this year. There's a parallel sense that the political/economic system is tilted against the 99 percent.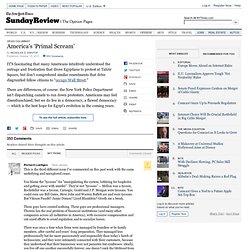 "Occupy Wall Street" and Inequality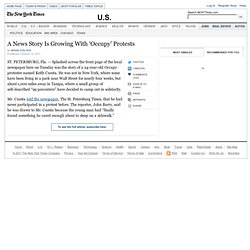 Philip Scott Andrews/The New York Times The Newseum in Washington displayed front-page protest coverage on Wednesday in Jackson, Miss., and Kansas City, Mo. More Photos » Mr.
Occupy Wall Street Protests a Growing News Story
Aryans - Arya - Vedic Civilization - Vedas - Sanskrit - Arya Samaj - Haryana Online - India
Aryan is an English word derived from the Sanskrit, and Vedic term Arya, meaning noble. One of the meanings of this term refers to a hypothetical single group of people who spoke the parent language of the Indo-European languages. German philologists believed that the Germanic group originated from the steppes north of Historic Khwarizm, and this Germanic group followed the Aryan group into Iran before splitting from Arya. It then migrated north to the Black Sea, where they again moved north to the Baltic lake. Thus, German philologists concluded, the German people have a direct ancestry with the people of the Arya region in Iran.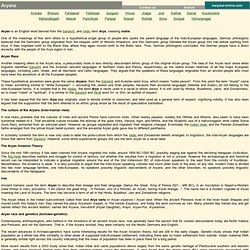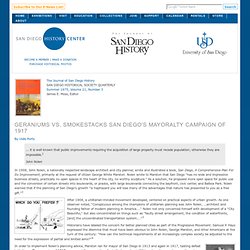 Geraniums vs. Smokestacks San Diego's Mayoralty Campaign of 1917 | San Diego History Center
By Uldis Ports ... it is well known that public improvements requiring the acquisition of large property must recede population; otherwise they are impossible.1John Nolen In 1908, John Nolen, a nationally respected landscape architect and city planner, wrote and illustrated a book, San Diego, A Comprehensive Plan For Its Improvement, primarily at the request of citizen George White Marston. Nolen wrote to Marston that San Diego "has no wide and impressive business streets, practically no open spaces in the heart of the city, no worthy sculpture." As a solution, he proposed more open space for public use and the conversion of certain streets into boulevards, or prados, with large boulevards connecting the bayfront, civic center, and Balboa Park. Nolen warned that if the planning of San Diego's growth "is haphazard you will lose many of the advantages that nature has presented to you as a free gift."2
Twelve who shaped San Diego : a series of thirteen one-hour radio programs (Audiobook on Cassette, 1978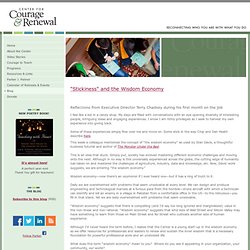 "Stickiness" and the Wisdom Economy Reflections from Executive Director Terry Chadsey during his first month on the job I feel like a kid in a candy shop. My days are filled with conversations with an eye opening diversity of interesting people, intriguing ideas and engaging experiences. I know I am richly privileged as I seek to harvest my own experience into giving back. Some of these experiences simply flow over me and move on.
"Stickiness" and the Wisdom Economy
Stop talking about the knowledge economy. Start building a wisdom economy.
We know we're in the middle of seismic shifts in the way the world operates. We don't know where they'll end up, or where any of us will be when the dust settles, if it ever does. Will we have a job?
The wisdom economy - The Community Board
This week, the RSA talked about the transition from the 'knowledge economy' to the 'wisdom economy'. Intuitively, this sounds great. Words like 'consideration', 'thoughtfulness', 'insight' and 'consequence' come to mind.
From a knowledge economy to a wisdom economy
Our world is undergoing a series of convulsions. We don't know where they'll end up, or where any of us will be when the dust settles, if it ever does. Will we have a job? A pension? A home?
California, called the Las Californias Province of the Viceroyalty of New Spain, originally referred to the entire region composed of the Baja California peninsula now known as Mexican Baja California and Baja California Sur, and upper mainland now known as the U.S. states of California and parts of Nevada, Utah, Arizona, and Wyoming. After Mexico's independence from Spain, the upper territory became the Alta California province. In even earlier times, the boundaries of the Sea of Cortez and the Pacific Ocean coastlines were only partially explored and California was shown on early maps as an island. The Sea of Cortez is also known as the Gulf of California. From the novel Las Sergas de Esplandián[edit] California was the name given to a mythical island populated only by beautiful Amazon warriors using gold tools and weapons in the popular early 16th-century romance novel Las Sergas de Esplandián (The Adventures of Esplandián) by Spanish author Garci Rodríguez de Montalvo.
Origin of the name California
The Naming of America
AMERICA, we learn as schoolchildren, was named in honor of Amerigo Vespucci, for his discovery of the mainland of the New World. We tend not to question this lesson about the naming of America. By the time we are adults it lingers vaguely in most of us, along with images of wave-tossed caravels and forests peopled with naked cannibals. Not surprisingly, the notion that America was named for Vespucci has long been universally accepted, so much so that a lineal descendant, America Vespucci, came to New Orleans in 1839 and asked for a land grant "in recognition of her name and parentage."
OskiCat Production Server /All Locations
Path to Paradise: History of Urban Planning in San Diego
Edge, Encounter, Common Ground: Borders and the Public Realm
Etymology of the Word America: How North and South America Got Their Names | Suite101.com