Literary

The Rothschilds have been in control of the world for a very long time, their tentacles reaching into many aspects of our daily lives, as is documented in the following timeline. However, before you jump to the timeline, please read this invaluable introduction which will tell you who the Rothschilds are as oppose to who they claim to be. The Rothschilds claim that they are Jewish, when in fact they are Khazars.
Financial Wizards & Wealthy Cults The Rothschild Bloodline (The numbers behind some sentences and words (...) are references to the bibliography list at the end of the article of course) Two neighbor horse farmers came together one day to talk business.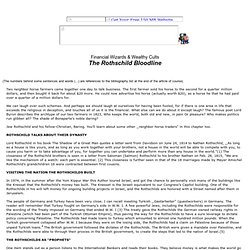 The Rothschild Bloodline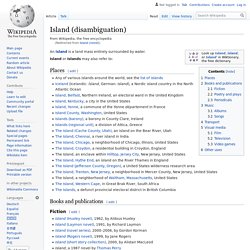 Island (novel)
Island is the final book by English writer Aldous Huxley , published in 1962 . It is the account of Will Farnaby, a cynical journalist who is shipwrecked on the fictional island of Pala. Island is Huxley's utopian counterpart to his most famous work, the 1932 novel Brave New World , itself often paired with George Orwell 's Nineteen Eighty-Four .
The House of Rothschild (1934) is an American film written by Nunnally Johnson from the play by George Hembert Westley , and directed by Alfred L. Werker . The movie stars George Arliss , Loretta Young , and Boris Karloff , in the biographical story of the rise of the Rothschild family of European bankers.
The House of Rothschild