flaremages
Get flash to fully experience Pearltrees
Auroras, the beautiful and often eerie curtains of light in the night skies of the far north and south, have been enjoyed for millennia. In the Northern Hemisphere, they are popularly called Northern Lights, and officially known as "Aurora Borealis" (meaning "northern dawn"); in the Southern Hemisphere, they are known as "Aurora Australis" or the Southern Lights.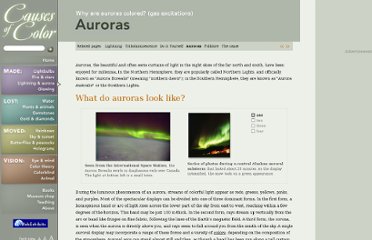 Our human ability to predict an earthquake is about as long as it takes to scream the word "earthquake!"
The largest solar flare that has occurred in four years reached Earth on Thursday afternoon, followed by other solar flares on Friday, interfering with radio transmissions, communication and navigation satellites, and some ground-based power grids and communication networks.
Aurora Australis blankets the sky overhead of the 10-meter South Pole Telescope at Amundsen-Scott South Pole Station, Antarctica. Like its more familiar counterpart, the Aurora Borealis, or Northern Lights, the Aurora Australis is caused by the solar wind passing through the upper atmosphere. But the Aurora Australis is much less frequently observed because so few people live in Antarctica during the austral winter.