Enterprise architecture resources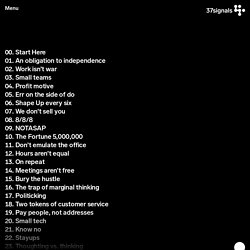 Our loyal customers include designers, developers, freelancers, lawyers, accountants, architects, non-profits, charities, universities, PR firms, retailers, manufacturers, consultants, authors, publishers, government agencies, students, marketers, airlines, restaurants, filmmakers, farmers, and just about everyone in-between. The world's most popular brands depend on our products every day. We'll never take their trust — or your trust — for granted.
Ovosuite - Online Virtual Office Suite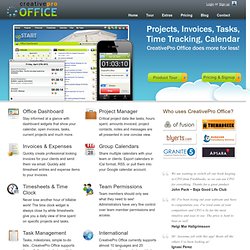 Office Dashboard Stay informed at a glance with dashboard widgets that show your calendar, open invoices, tasks, current projects and much more. Project Manager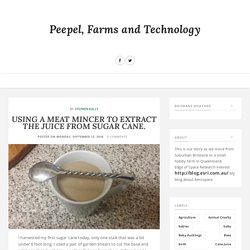 Iraq War Fatalities II These videos are in follow-up to the one we did last week. The data used is the number, type location and date of deaths in Iraq from January 1, 2004 to December 31, 2009. Type being Civilian, Coalition forces, Iraq forces and Enemy kills.
Share Documents and Files Online | Create a Free Website | Microsoft Office Live
Citizen Media Law Project The mission of the Citizen Media Law Project is to provide assistance, training, research, and other resources for individuals and organizations involved in online and citizen media. Affiliated with the Berkman Center for Internet and Society and the Center for Citizen Media. Bookmarked 09/13/2011. The MobileESP Project MobileESP is an open source project designed to provide web site developers with a lightweight API for detecting whether visitors are using a mobile device, and if so, what kind.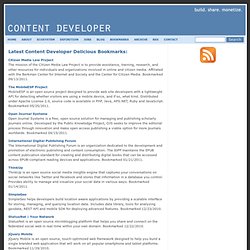 Interesting Tools, Tips & Ideas for Creating Content | Content Developer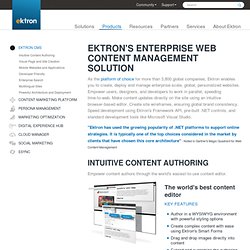 As the platform of choice for more than 3,800 global companies, Ektron enables you to create, deploy and manage enterprise-scale, global, personalized websites. Empower users, designers, and developers to work in parallel, speeding time-to-web. Make content updates directly on the site using an intuitive browser-based editor. Create site wireframes, ensuring global brand consistency. Speed development using Ektron's Framework API, pre-built .NET controls, and standard development tools like Microsoft Visual Studio.
Web Content Management (WCM) Solutions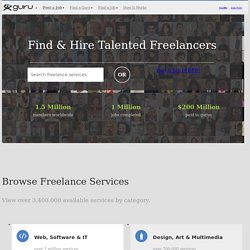 Discover the finest freelancers online. Post a Job (FREE) Want a Job? Join Now Watch how it works
Bring your models to life using dynamic model simulation. Verify the correctness of your behavioral models and gain a better understanding of how a business system works. Use triggers such as pressing a button, flicking a switch or receiving a message to control the execution of your simulations. Enterprise Architect can also control the flow of your simulation using Guards and Effects written in JavaScript. Guards determine which path will be taken next based on criteria such as when a valid password is entered. Take control of your simulations by using Effects to manipulate variables and perform calculations at specific times during a simulation.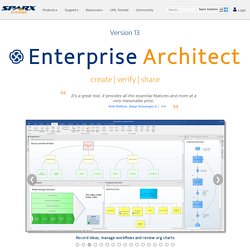 Enterprise Architect - UML Design Tools and UML CASE tools for software development
UML tools for software development and Modelling - Enterprise Architect Full Lifecycle UML modeling tool
EA Good Practices Guide Trafford Publishing, Canada by Jaap Schekkerman A 386 pages; quality trade paperback (softcover); catalogue #07-2553; ISBN 1-4251-5687-8; Price: US$73.12, C$73.12, EUR49.95, £37.75 This Enterprise Architecture Good Practices Guide is based on IFEAD's well known sets of EA guides that are published over the years and enhanced on feedback from users.
Four Best Practices To Get Your EA Program On Track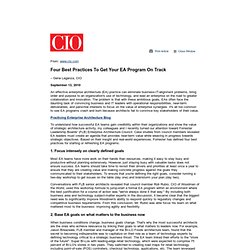 From: www.cio.com – Gene Leganza, CIO September 13, 2010 An effective enterprise architecture (EA) practice can eliminate business-IT-alignment problems, bring order and purpose to an organization's use of technology, and lead an enterprise on the road to greater collaboration and innovation.
Practicing Enterprise Architecture | CIO - Blogs and Discussion
Enterprise Designer - Building a Conscious Organization (9781409216247): Bill Aronson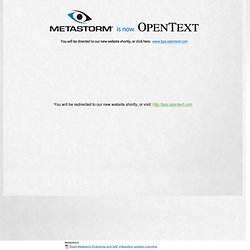 White Paper Library - Metastorm Inc.
Welcome to the White Papers section of the Metastorm library. In this section you will find a collection of white papers ranging from business-focused topics related to Business Process Management, Enterprise Architecture, and Business Process Analysis and Improvement to technical explanations of Metastorm Enterprise product features. Some of these documents require registration with Metastorm prior to download. We welcome your comments and suggestions.
Before I Start You may have noticed that this blog's subject matter covers EA practices, challenges and strategy but does not say much about technology. While this has been important over the past few years to move EA out of a pure-play technologist role, I think it is time for a change.Writing about emerging technology and innovation is what my new employer, Forrester Research, hired me to do for its EA clients. I think it is both a good fit for me and for the practice in general. I'll say more about my research coverage and why I think this at the end of this post. For now, please read on as I depart this URL with a challenge that we must rise to now - closing the innovation gap.While We Weren't Looking, a Gap OpenedIn our scramble to meet the demands of two opposing forces, we have allowed an innovation gap to arise in our organizations.
Practicing Enterprise Architecture
ISE_EntArchFramework_v2.0_20081021.pdf (application/pdf Object)