Email marketing tools
SaneBox
Oracle Oracle Solutions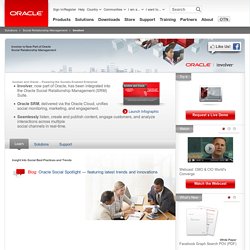 Can I try Emma first before signing up? You betcha! With an Emma trial account, you can get a taste of the full account experience by creating a campaign and sending it to your list, setting up audience groups, performing searches, you name it.
Email Marketing for Large Organizations | Email Marketing for Departments | Emma, Inc.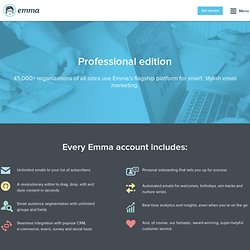 Email Marketing | Email Newsletter | Email Marketing Software by StreamSend
"Hands down, nobody could compete with StreamSend. It was far and away the most cost-effective email marketing solution we found, easy to use with powerful features that make our emailings more successful at a fraction of the cost. Choosing StreamSend from a field of other email service providers was really a no-brainer." - Jason Marrone, e-Commerce Manager, Jelly Belly Candy Co.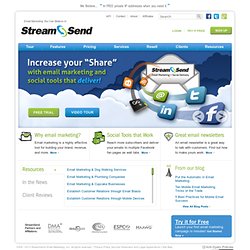 Single sign-on for Yammer
README.md Inbox2 desktop client This is the source-code for the Inbox2 desktop client.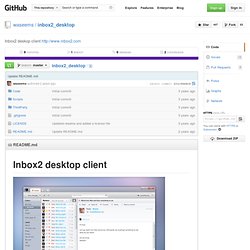 What is Xobni? Put a face and name to anyone who emails you. Email and contact info is organized by person. Search by first, last or company name. Export Contacts (Pro): Easily add Xobni Contacts to Outlook Xobni Ranked AutoSuggest (Pro): Access Xobni Contacts when composing messages Connect Xobni across Outlook and BlackBerry (Pro): Universal backup and portability The Xobni difference
for Teams | Increase your team's productivity with Xobni's organization and search.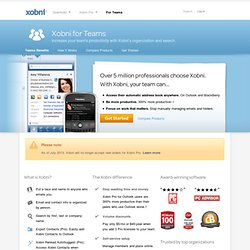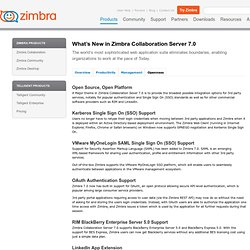 The world's most sophisticated web application suite eliminates boundaries, enabling organizations to work at the pace of Today. Open Source, Open Platform A Major theme in Zimbra Collaboration Sever 7.0 is to provide the broadest possible integration options for 3rd party services, notably for popular authentication and Single Sign On (SSO) standards as well as for other commercial software providers such as RIM and LinkedIn.
Group calendar software, document sharing, address book sharing: New Features from Zimbra
iContact is the email marketing solution to grow your business. Regardless of skill level, you can experience the difference.Learn More Premier Services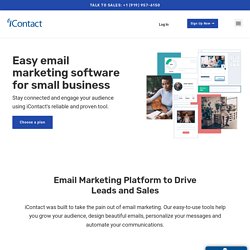 Experian CheetahMail White Papers
Email Marketing by Experian CheetahMail
Hello. We're Smilebox. Pleased to Meet You. At Smilebox, we know the power of your photos. They can spark a connection, touch a heart, and bring a smile. So we've made it easy and fun to thoughtfully and artfully bring your favorite photos and videos to colorful new life.
Scrapbooking, Greetings, Slideshows and More at Smilebox
Email Marketing Services from SubscriberMail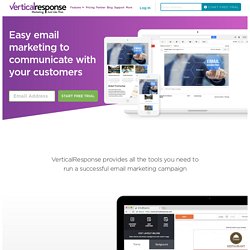 Over 850,000 Users Worldwide! Sarah Burchard S&S Brand "I own a small business, have no marketing experience and a very small budget. VR allows me to reach out to customers through email for next to nothing.