Design
editora terceiro nome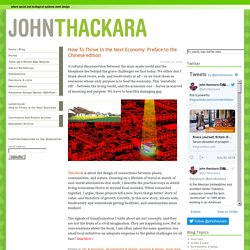 Two radically opposed models of development are being born in Ethiopia at the same time. One is small, local, socially fair, and ecologically respectful. The other takes the globalisation of fashion to a new and more destructive level. No sooner had I posted a long piece on Politics And The Fashion System than two stories reached me from Ethiopia that embody the profound rift between old and new models of development. One story, representing a hopeful future, was a celebration of the footwear company Sole Rebels, by the World Fair Trade Organisation, as the world's first fair trade footwear company. It's an inspiring tale.
Digital Photography 101
Dope Ambition - High Fashion, Independent Fashion, Street Style and Design
Architectuul. Architects, Architecture - Building Knowledge!
The Senescent Desk by Love Hultén
Gothenburg, Sweden-based designer Love Hultén sent me a project called The Senescent Desk, a project about natural change without maintenance and a story about interaction. The Senescent Desk is basically a self-sufficient gardening system based on a water-tank, mist makers, two fans, a growth substrate material made from recycled plastic and a digital time. The idea is that over time, the vegetation will flourish and (hopefully) eventually "attack" the artifact without the need of human interaction.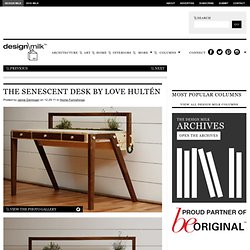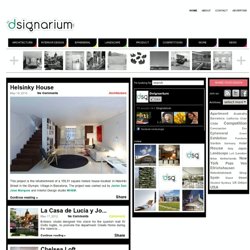 This project is the refurbishment of a 155,51 square meters house located in Helsinki Street in the Olympic Village in Barcelona. The project was carried out by Javier San Jose Marques and Interior Design studio MINIM . Continue reading
Dsignarium | All About Design