Cyber Tools
Nationsbank Corporation Company Profile - Located in Charlotte, NC - Gary S Williams, Kenneth D Lewis, James W Kiser
Home | Add Company | Opt-Out | Update Data | Terms of Use | Privacy | Contact Us | FAQ Copyright © 2013 CorporationWiki.com by Sagewire Research LLC All Rights Reserved. Corporation Wiki ™ All Trademarks and Copyrights are owned by their respective companies and/or entities.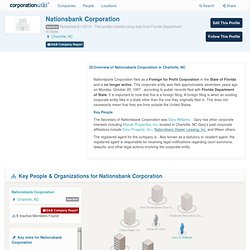 All your software in one nice little burrito | AppSumo.com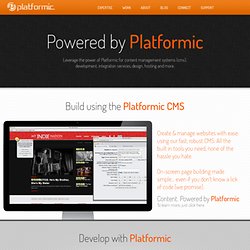 As sure as the sun will rise in the morning, your site users are going to end up hitting a 404 error page at some point or another. But what you provide them when they hit that pages can actually tell a lot about your site, and can help turn your what is technically a fail for the user into a win, if done properly.
Web Content Management System
Products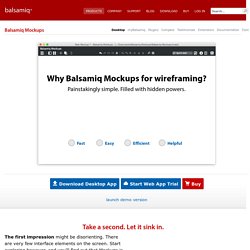 Why Balsamiq Mockups for wireframing? Using Mockups feels like drawing, but because it's digital, you can tweak and rearrange easily. Teams can come up with a design and iterate over it in real-time in the course of a meeting.
OmniGraphSketcher for iPad
Easy Multi-Touch graph drawing Get hands-on to create lines and data points, draw curves, and shade in important areas as easily as if you were drawing with numerically-precise fingerpaints. Sketch recognition turns whatever you draw into a smooth curve, so don't worry if you aren't the artistic type.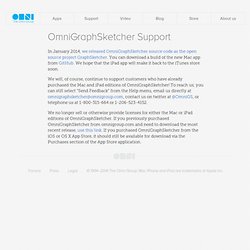 graphical representation tools
enterprise architecture resources
OpenVBX: the Web-based, Open Source Phone System for Business
MuckWork - we do your dirty work
GradeMate | Free Online Student Organizer