Contract tools
Send a letter of intent to indicate your intention on a particular matter.
Letter of Intent Sample
In every contract there are invariably a slew of legal terms and conditions that, regardless of the contract's purpose, go unchanged and often unchecked by the contracting parties. These terms and conditions are often referred to as the contract's "boilerplate" language. Most people don't give these sections a second thought, and it's typically a non-issue. That is, until they have a dispute and the contract is used as evidence in court. Since these terms can influence the outcome of a lawsuit, it's worth knowing at least their general meaning, and whether they can be negotiated in your favor.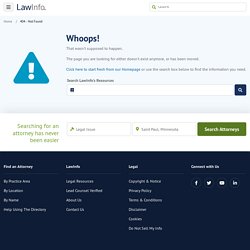 Common Contract Terms Explained
Contract Law - Contracts, Party, Parties, Legal, Agreement, and Terms
Contracts Basics - Small Business
By Aaron Larson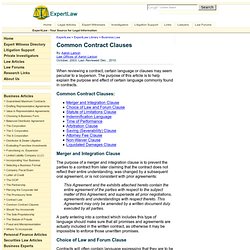 Common Contract Clauses
Common Contract Terms: Representations, Warranties and Covenants « VC Ready Law Blog
Price-based antidilution protection « VC Ready Law Blog
Common Contract Terms: Indemnification « VC Ready Law Blog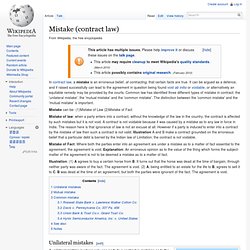 Mistake (contract law)
In contract law , a mistake is an erroneous belief, at contracting , that certain facts are true.
Glossary of Common Contract Terms | Company Activities & Management > Contracts & Bids from AllBusiness
Every contract contains an offer, acceptance, and consideration. Find out what these and other contractual terms mean by browsing through this list of key contract definitions: Acceptance: When you accept an offer, it must be an unconditional and unequivocal acceptance to the exact terms of the offer. If not, it becomes a counteroffer. Arbitration: Arbitration clauses set up provisions whereby independent and binding arbitrators settle contractual disputes. Boilerplate: Standard contract clauses use universal language as a type of template.