Contract tools
Send a letter of intent to indicate your intention on a particular matter.
Letter of Intent Sample
Hiring the right personal injury attorney to represent you is critical and can literally make or break your case. When meeting with an attorney for the first time, there are a lot of questions that need to be asked to decipher if an attorney is a viable fit for your case, and for you personally. The following are the top ten questions that should be discussed in your first meeting with a personal injury lawyer: How many years have you practiced law, specifically personal injury?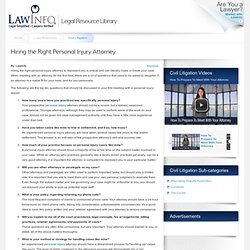 Common Contract Terms Explained
Contract Law - Contracts, Party, Parties, Legal, Agreement, and Terms
Contracts Basics - Small Business
By Aaron Larson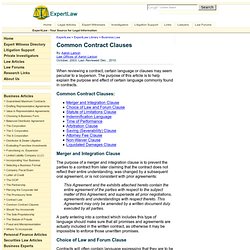 Common Contract Clauses
Common Contract Terms: Representations, Warranties and Covenants « VC Ready Law Blog
Price-based antidilution protection « VC Ready Law Blog
Common Contract Terms: Indemnification « VC Ready Law Blog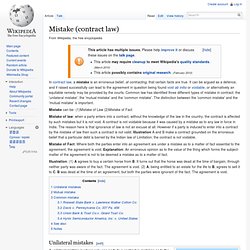 Mistake (contract law)
Mistake can be- (1)Mistake of Law (2)Mistake of Fact
Glossary of Common Contract Terms | Company Activities & Management > Contracts & Bids from AllBusiness
Every contract contains an offer, acceptance, and consideration. Find out what these and other contractual terms mean by browsing through this list of key contract definitions: