Antitrust
www.benlowrey.com | Welcome Sovereigns!
Slavery By Consent In Debt We Trust The Secret of Oz - Winner, Best Docu of 2010 v.1.09.11
Video Library
Both are equal. If someone broke either type of law, they are punished depending on the severity.
Is common law or statute law higher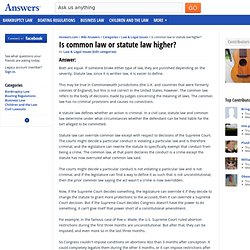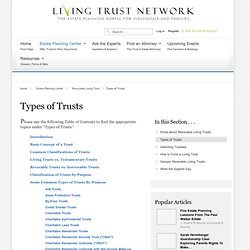 The server encountered an internal error or misconfiguration and was unable to complete your request. Please contact the server administrator, webmaster@livingtrustnetwork.com and inform them of the time the error occurred, and anything you might have done that may have caused the error.
Types of Trusts
Trust Reports - #PCT07: Understanding Common Law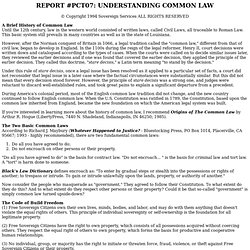 © Copyright 1994 Sovereign Services ALL RIGHTS RESERVED A Brief History of Common Law Until the 12th century, law in the western world consisted of written laws, called Civil Laws, all traceable to Roman Law.
How are Pure Trust, Common law Trust, and Constitutional trust
Share Email Facebook Twitter Google+ Lockerz Grab Delicious Digg Google Bookmarks MySpace StumbleUpon Reddit
Links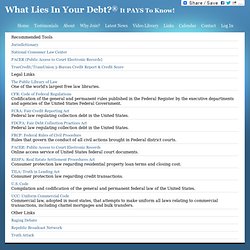 Common Law Trust Property tax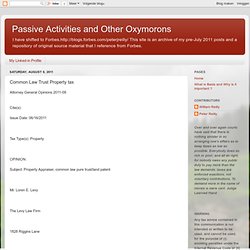 Attorney General Opinions 2011-09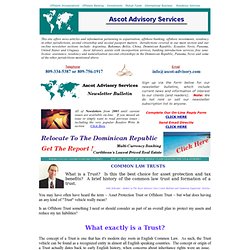 Asset Protection Trusts: What is a Trust?, Offshore Articles and Information
You may have often have heard the term ~ Asset Protection Trust or Offshore Trust ~ but what does having an any kind of "Trust" vehicle really mean?
Form702.pdf (application/pdf Object)
[Editor's Note - This section is not intended to give the reader the tools to fully understand the scope and nature of the laws under which the states and the federal government operate. That goal takes years to achieve and I doubt any single resource could make a significant contribution to that end.
Original Intent Treatise - The Law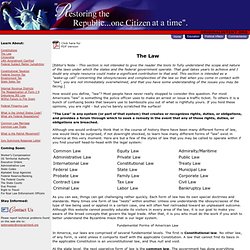 The Lie of the Truth About Business Trusts, Florida Lawyers - Florida Attorneys: Law Practice of Becker & Poliakoff, P.A.
IRS-Notice-Pure-Abusive-Trusts-97-24.pdf (application/pdf Object)
pmta00170_6970.pdf (application/pdf Object)
Abusive Trust Tax Evasion Schemes - Talking Points
We have redesigned the IRS.gov website to make it easier and faster to find the information you need. If you have reached this page by selecting a bookmark that worked previously, it is likely the URL has changed. To navigate to the new redesigned IRS website click on the homepage link.