Immigration Resources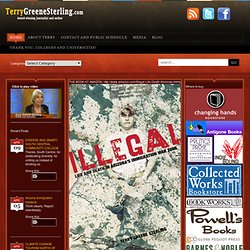 Categories Where to buy Terry's stories on 'The Daily Beast' Click to play video Recent Posts
White Woman in the Barrio
In Deuteronomy, God tells the Israelites: You shall also love the stranger, for you were strangers in the land of Egypt. (10:19). Having experienced life as immigrants in a foreign land, God's people were now called to offer love and welcome to the immigrants among them. Jesus reiterates this call to radical hospitality in the New Testament (Matthew 25:35). The United States is a nation of immigrants.
Christians for Comprehensive Immigration Reform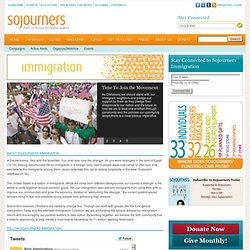 2013 will be remembered as a year of unity and power for immigrant families: Our movement's tireless work moved the Senate to pass a bipartisan, comprehensive immigration reform bill in June, and kept relentless pressure on Speaker Boehner and other House leaders to follow the Senate's example. Although we did not see reform signed into law this year, we witnessed a fundamental shift in our country's support for reform with a path to citizenship, and we mobilized the broadest and most diverse coalition of its kind to demand action from Congress. It is now the voices and stories of our families at the center of this debate.
Reform Immigration For America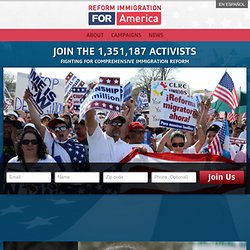 La Frontera Times