GTD
I can't escape the fact that having a real centralized project list for the things I'm doing is helping. I want to believe that I have tons of excess capacity in my brain. I want to think that I remember everything I've got on the go. But I don't.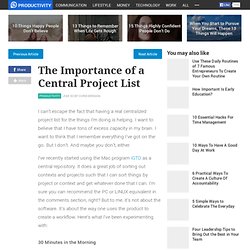 The Importance of a Central Project List - Stepcase Lifehack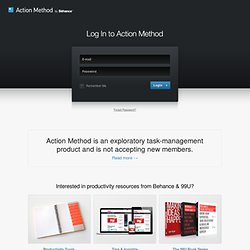 By separating Action Steps from References, you always have a clear sense of the tasks required. Too many systems either exclude a "task" functionality or minimize its importance. We believe that success comes down to identifying what needs to get done and who needs to do it, and then making it happen. Best Practices
Action Method Online :: Methodology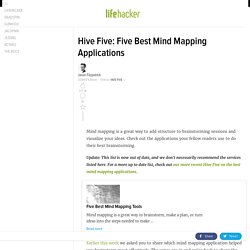 Mind mapping is a great way to add structure to brainstorming sessions and visualize your ideas. Check out the applications your fellow readers use to do their best brainstorming. Earlier this week we asked you to share which mind mapping application helped you brainstorm most effectively.