GTD
I can't escape the fact that having a real centralized project list for the things I'm doing is helping. I want to believe that I have tons of excess capacity in my brain. I want to think that I remember everything I've got on the go. But I don't.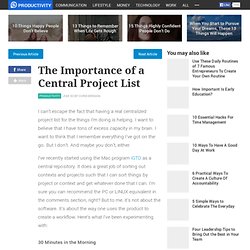 The Importance of a Central Project List - Stepcase Lifehack
Action Method Online :: Methodology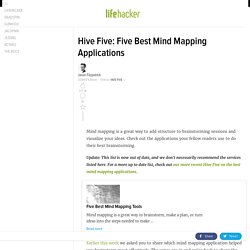 Are there any programs out there that allow a person to create a series of steps to accomplish a task type thing? Example: 8 steps to bake cookies. Mix dry ingredients, melt butter in bowl, add dry ingredients, mix at low speed, poor into pan, bake at 325 for 30 minutes, cut brownies, eat and enjoy.