Markpfe
Markus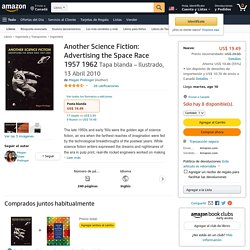 Another Science Fiction: Advertising the Space Race 1957-1962 (9
Trade in your item Get a $2.23Gift Card. Flip to back Flip to front Listen Playing... Paused You're listening to a sample of the Audible audio edition. Learn more <div><DIV>The late 1950s and early '60s were the golden age of science fiction, an era when the farthest reaches of imagination were fed by the technological breakthroughs of the postwar years.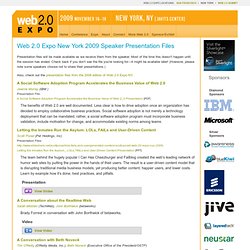 The benefits of Web 2.0 are well documented. Less clear is how to drive adoption once an organization has decided to employ collaborative business practices. Social software adoption is not merely a technology deployment that can be mandated; rather, a social software adoption program must incorporate business validation, include motivation for change, and accommodate existing norms among teams. The team behind the hugely popular I Can Has Cheezburger and Failblog created the web's leading network of humor web sites by putting the power in the hands of their users. The result is a user-driven content model that is disrupting traditional media business models, yet producing better content, happier users, and lower costs. Learn by example how it's done, best practices, and pitfalls.
Presentation Files: Web 2.0 Expo New York 2009 - Co-produced by
Web 2.0 Expo San Francisco 2010 - Co-produced by TechWeb & O'Rei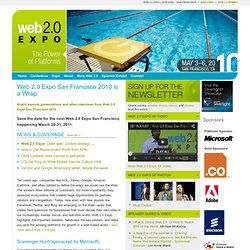 Watch keynote presentations and other interviews from Web 2.0 Expo San Francisco 2010. Save the date for the next Web 2.0 Expo San Francisco, happening March 28-31, 2011. News & Coverage See all > Ten years ago, companies like AOL, Yahoo, Google, Amazon, Earthlink, and eBay battled to define the ways we would use the Web. The winners drew millions of customers, but more importantly, they spawned ecosystems that created huge opportunities for partners, vendors and competitors.
Offers subject to change. Taxes, shipping, handling and other fees apply. U.S. Dell Small Business new purchases only.
The Dell Online Store: Build Your System
You can learn more about a program by hovering over it. Ninite installs apps for you in the background. No clicking next. We say NO to toolbars or other junk. Your installer will update apps to the latest versions. If something is up-to-date we'll skip it.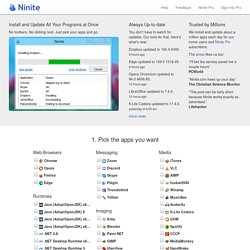 Welcome to Really Slick, home of the upcoming game Retrobooster. Visit the blog and development journal for the latest updates, and download the playable demo. Retrobooster is a high-tension survival shooter with an extremely nimble thrust ship, agressive enemies, speed flying challenges, puzzles, creepy worlds, and fiery death lurking pretty much everywhere. Can you make it through to the end? Here is a recent Retrobooster tech demo video from the blog.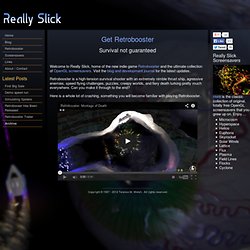 Advertisement Long, long time ago screensavers have been used to prevent the so-called screen-burn-effect — a permanent disfigurement of areas on a CRT display caused by non-moving text or graphics being displayed continuously for long periods of time. To avoid this effect, screen savers have been used to blank the screen or fill it with moving images or patterns when the computer was not in use. Today, screensavers don't serve their original purpose and are primarily used for entertainment. In fact, we don't need screensavers any more, however we tend to use them as eye-candy for our coffee breaks.
Screensavers – Best Of - Smashing Magazine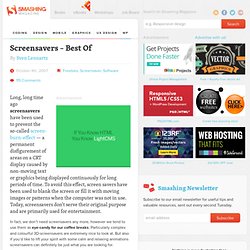 News Media Workshop
After 3 years of working on some of the most exciting problems in the real-time data spaces, today we are shutting down JustSpotted.com and Scoopler.com to move on to new opportunities. Since starting Scoopler Inc. back in June 2008, we have been lucky enough to have worked on some of the most technically challenging and entertaining products on the web. We launched the world's first real-time search engine in 2009 and last year we created JustSpotted, which was the #1 website for finding out where your favorite celebrities were last spotted. We are really proud of what we have achieved so far, but now our team is moving on to tackle new challenges, while still following our passion to organize real-time social information on the web. A special thanks to all our investors, advisers, friends and family and everyone else that has been involved in Scoopler Inc. We hope to hang out with you all again soon!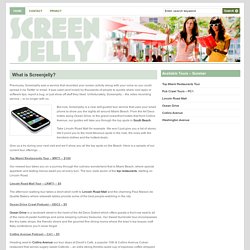 Previously, Screenjelly was a service that recorded your screen activity along with your voice so you could spread it via Twitter or email. It was used (and loved) by thousands of people to quickly share cool apps or software tips, report a bug, or just show off stuff they liked. Unfortunately, Screenjelly – the video recording service – is no longer with us. But now, Screenjelly is a new self-guided tour service that uses your smart phone to show you the sights all around Miami Beach. From the Art Deco hotels along Ocean Drive, to the grand oceanfront hotels that front Collins Avenue, our guides will take you through the top spots in South Beach. Take Lincoln Road Mall for example.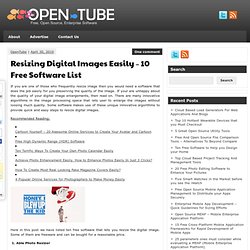 If you are one of those who frequently resize image then you would need a software that does the job easily for you preserving the quality of the image. If your are unhappy about the quality of your digital image enlargements, then read on. There are many innovative algorithms in the image processing space that lets user to enlarge the images without loosing much quality. Some software makes use of these unique innovative algorithms to provide quick and easy steps to resize digital images. Recommended Reading:
Resizing Digital Images Easily - 10 Free Software List | Open So
Oil Spill Crisis Map
Past responses: Uttarakhand flooding, July 15, 2013After heavy flooding in Uttarakhand, Google worked with responders on the ground to launch a crisis map with road information, and the locations of relief camps and medical centers. Alberta flooding, June 22, 2013As flooding continues to affect Alberta, the Google Crisis Response team has launched a new crisis map with emergency-related information. Oklahoma tornadoes, May 24, 2013In response to the devastating 2-mile wide tornado that struck the Oklahoma City region, Google's Crisis Response team launched a crisis map for the event, which includes Red Cross shelters, traffic alerts, storm reports and other information. Boston bombings, April 15, 2013In response to the bombing of the Boston marathon, Google launched Person Finder to help those affected find and reconnect with friends and loved ones
Your Brain on Computers - Attached to Technology and Paying a Pr
Growing numbers of consumers can no longer escape an awareness of the damage done by their consumption: to the planet, society, or themselves. But a mixture of indulgence, addiction and conditioning mean that most can't substantially change their consumption habits. The result?