Reference
Highlights of Digital Scriptorium
Khan Academy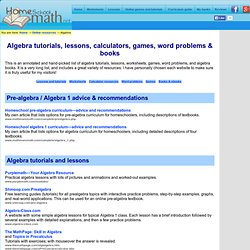 You are here: Home → Online resources → Algebra Algebra 1 advice & recommendations Homeschool algebra 1 curriculum—advice and recommendations My own article that lists options for algebra curriculum for homeschoolers, including detailed descriptions of four textbooks.
Online resources for algebra: tutorials, lessons, calculators, games, word problems, books
EiBi
Clay's Mail Call Wav Page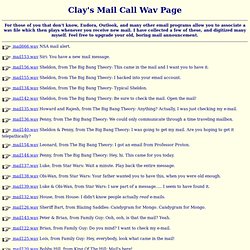 For those of you that don't know, Eudora, Outlook, and many other email programs allow you to associate a wav file which then plays whenever you receive new mail. I have collected a few of these, and digitized many myself. Feel free to upgrade your old, boring mail announcement. mail134.wav Sheldon, from The Big Bang Theory- Typical Sheldon. mail142.wav Sheldon, from The Big Bang Theory: Be sure to check the mail.
10 Tools to Help Run Your Way Back Into Shape