Augmented Reality
Augmented reality meets Facebook - Mobile Phones
NASA X38 display showing video map overlays including runways and obstacles during flight test in 2000. Augmented reality (AR) is a live direct or indirect view of a physical, real-world environment whose elements are augmented (or supplemented) by computer-generated sensory input such as sound, video, graphics or GPS data. It is related to a more general concept called mediated reality, in which a view of reality is modified (possibly even diminished rather than augmented) by a computer.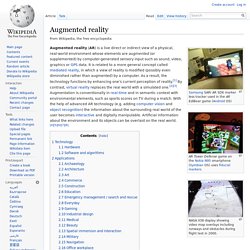 Mobilizy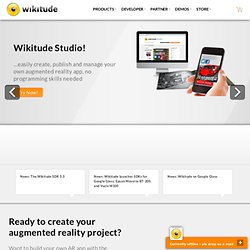 …has been voted "Best Augmented Reality Browser" by the AR community 4 years in a row. Explore and understand your world, simply "See more." Discover sights, pubs, shopping and even people around you. Wikitude will help you in new surroundings as well as in your own neighborhood.
Other pearltrees users with AR pearls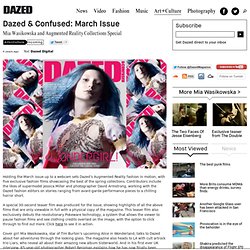 Dazed & Confused: March Issue
Holding the March issue up to a webcam sets Dazed's Augmented Reality fashion in motion, with five exclusive fashion films showcasing the best of the spring collections. Contributors include the likes of supermodel Jessica Miller and photographer David Armstrong, working with the Dazed fashion editors on stories ranging from avant-garde performance pieces to a chilling horror short. A special 30-second teaser film was produced for the issue, showing highlights of all the above films that are only viewable in full with a physical copy of the magazine.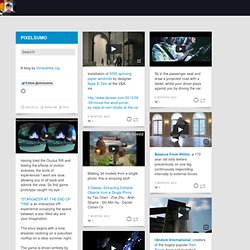 Sit in the passenger seat and draw a projected road with a tablet, whilst your driver plays against you by driving the car. Balance From Within, a 170 year old sofa teeters precariously on one leg, continuously responding internally to external forces. Having tried the Oculus Rift and feeling the effects of motion sickness, the sorts of experiences I want are slow, allowing you to sit back and admire the view. So this game prototype caught my eye… "STARGAZER AT THE END OF TIME is an interactive VR experience occupying the space between a star-filled sky and your imagination.
by Chris O'Shea