House
Antique and Vintage Furniture
Source: Google News Business finds its true nature in Carbondale Aspen Times, April 7th Eaden and Deva Shantay have made a multimillion dollar investment in their yoga studio and tea room at 100 N.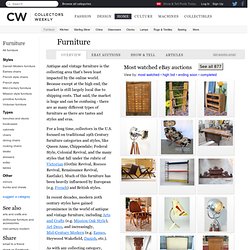 Scott Large Round Ottoman in vintage brown premium leather
georgian house interior design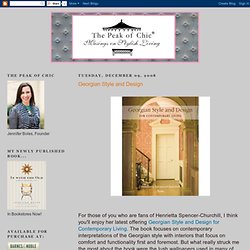 For those of you who are fans of Henrietta Spencer-Churchill, I think you'll enjoy her latest offering Georgian Style and Design for Contemporary Living . The book focuses on contemporary interpretations of the Georgian style with interiors that focus on comfort and functionality first and foremost. But what really struck me the most about the book were the lush wallpapers used in many of these homes. Gorgeous scenic and hand-painted wallpapers abound, and you know I've met very few of these wallpapers that I didn't like. How incredibly fabulous is this hand-painted paper that features an Indian colonial scene?
Georgian Style and Design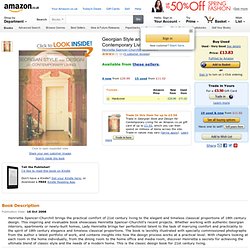 Georgian Style and Design for Contemporary Living: Amazon.co.uk: Henrietta Spencer-Churchill
Henrietta Spencer-Churchill brings the practical comfort of 21st century living to the elegant and timeless classical proportions of 18th century design. This inspiring and invaluable book showcases Henrietta Spencer-Churchill's recent projects. Whether working with authentic Georgian interiors, apartments or newly-built homes, Lady Henrietta brings her perfectionist talent to the task of marrying comfort and practicality to the spirit of 18th century elegance and timeless classical proportions. The book is lavishly illustrated with specially commissioned photographs from the author s latest portfolio of work, and contains insights into how the design process works at a practical level.
Georgian Interior Design Ideas - @DesignProNews
Homes - Design - Georgian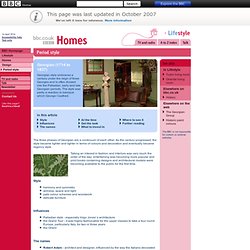 The three phases of Georgian are a continuum of each other. As the century progressed, the style became lighter and lighter in terms of colours and decoration and eventually became regency style. Taking an interest in fashion and interiors was very much the order of the day; entertaining was becoming more popular and print books containing designs and architectural models were becoming available to the public for the first time.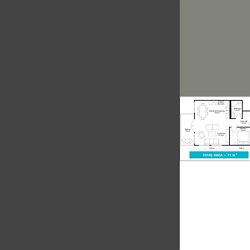 Adobe Flash Player 10 or newer must be installed - Download the latest version here. Create your floor plan before you complete any do-it-yourself home improvement. Get home design inspiration. Will your bed fit in the new apartment? What will that couch look like in the living room? RoomSketcher lets you try before you buy.
Do you prefer plush padding a minimalist pillow, a decked-out design or toned-down interior? From dazzling abstract designs to humorously offbeat sleeping spaces here are seven brilliant bedroom designs to inspire your imagination. Who knows, with a few decorative adjusts you might be able to remodel your own bedrooms to similar effect. If you love soft illumination and hate to sacrifice privacy, this bedroom interior has a brilliant combination of strategies from uplighting around the bed itself to wall panels that block direct views and sunlight but let light in around them. If you are more of a minimalist, this simple bedroom space has a rhythmic modularity and combines soft white walls and ceiling with variegated wood furniture and furnishings for a pleasantly mixed aesthetic experience.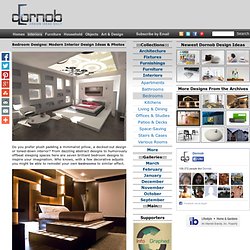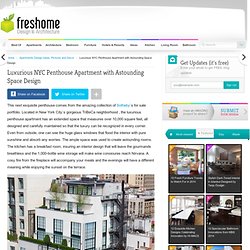 This next exquisite penthouse comes from the amazing collection of Sotheby`s for sale portfolio. Located in New York City`s gorgeous TriBeCa neighborhood , the luxurious penthouse apartment has an extended space that measures over 10,000 square feet, all designed and carefully maintained so that the luxury can be recognized in every corner. Even from outside, one can see the huge glass windows that flood the interior with pure sunshine and absorb any worries. The ample space was used to create astounding rooms. The kitchen has a breakfast room, insuring an interior design that will leave the gourmands breathless and the 1,000-bottle wine storage will make wine conosiures reach Nirvana. A cosy fire from the fireplace will accompany your meals and the evenings will have a different meaning while enjoying the sunset on the terrace.
Luxurious NYC Penthouse Apartment with Astounding Space Design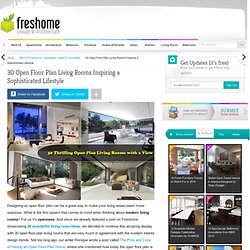 Designing an open floor plan can be a great way to make your living areas seem more spacious. What is the first aspect that comes to mind when thinking about modern living rooms? For us it's openness.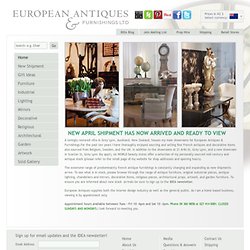 European Antiques
A lovingly restored villa in Grey Lynn, Auckland, New Zealand, houses my main showrooms for European Antiques & Furnishings.For the past ten years I have thoroughly enjoyed sourcing and selling fine French antiques and decorative items also sourced from Belgium, Sweden, and the UK. In addition to the showrooms at 21 Ariki St, Grey Lynn, and a new showroom in Scanlan St, Grey Lynn (by appt), six WORLD beauty stores offer a selection of my personally sourced mid century and antique stock (please refer to the retail page of my website for shop addresses and opening hours). The extensive range of predominantly french antique furnishings is constantly changing and expanding as new shipments arrive. To see what is in stock, please browse through the range of antique furniture, original industrial pieces, antique lighting, chandeliers and mirrors, decorative items, religious pieces, architectural props, artwork, and garden furniture.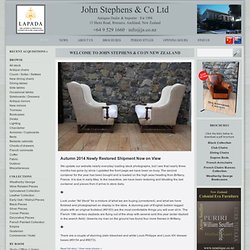 John Stephens Antiques - Buying from the best Antique Furniture Website in New Zealand
We update our website nearly everyday loading stock photographs, but I see that nearly three months has gone by since I updated the front page-we have been so busy. The second container for the year has been bought and is loaded on the high seas heading from Brittany, France. It is due in early May. In the meantime, we have been restoring and titivating the last container and pieces from it arrive in store daily. Look under "All Stock" for a mixture of what we are buying (unrestored), and what we have finished and photographed on display in the store.