House
Antique and Vintage Furniture
Source: Google News Artist Revland gets back to basics with new wood furniture collection In-Forum, March 26th Artist Revland gets back to basics with new wood furniture collection .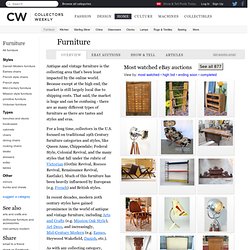 Scott Large Round Ottoman in vintage brown premium leather
georgian house interior design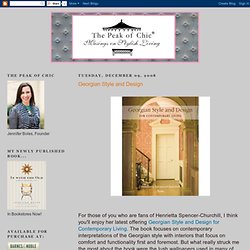 For those of you who are fans of Henrietta Spencer-Churchill, I think you'll enjoy her latest offering Georgian Style and Design for Contemporary Living . The book focuses on contemporary interpretations of the Georgian style with interiors that focus on comfort and functionality first and foremost. But what really struck me the most about the book were the lush wallpapers used in many of these homes. Gorgeous scenic and hand-painted wallpapers abound, and you know I've met very few of these wallpapers that I didn't like. How incredibly fabulous is this hand-painted paper that features an Indian colonial scene?
Georgian Style and Design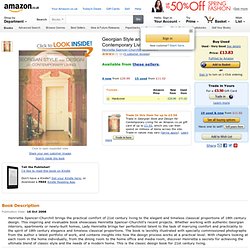 Georgian Style and Design for Contemporary Living: Amazon.co.uk: Henrietta Spencer-Churchill
This book is chock full of photos of original Georgian interiors and new-build interiors decorated by Henrietta. On first glance, it looks really good and there is a fair bit to inspire and some lovely interiors to drool over. However, all are very grand and there is little to inspire on a more normal home which leaves it a bit one-sided. It's a bit like looking around a National Trust Country house to see how to decorate a terraced house of the same period.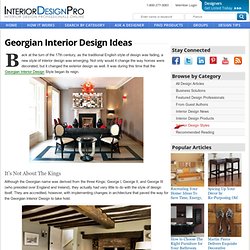 B ack at the turn of the 17th century, as the traditional English style of design was fading, a new style of interior design was emerging. Not only would it change the way homes were decorated, but it changed the exterior design as well. It was during this time that the Georgian Interior Design Style began its reign.
Georgian Interior Design Ideas - @DesignProNews
Homes - Design - Georgian
Do you prefer plush padding a minimalist pillow, a decked-out design or toned-down interior? From dazzling abstract designs to humorously offbeat sleeping spaces here are seven brilliant bedroom designs to inspire your imagination. Who knows, with a few decorative adjusts you might be able to remodel your own bedrooms to similar effect.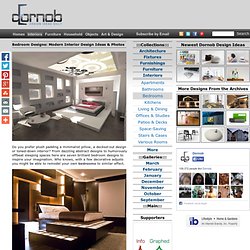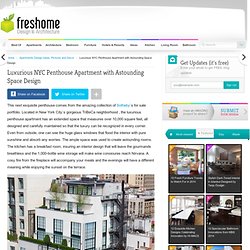 This next exquisite penthouse comes from the amazing collection of Sotheby `s for sale portfolio. Located in New York City`s gorgeous TriBeCa neighborhood , the luxurious penthouse apartment has an extended space that measures over 10,000 square feet, all designed and carefully maintained so that the luxury can be recognized in every corner. Even from outside, one can see the huge glass windows that flood the interior with pure sunshine and absorb any worries. The ample space was used to create astounding rooms. The kitchen has a breakfast room, insuring an interior design that will leave the gourmands breathless and the 1,000-bottle wine storage will make wine conosiures reach Nirvana. A cosy fire from the fireplace will accompany your meals and the evenings will have a different meaning while enjoying the sunset on the terrace.
Luxurious NYC Penthouse Apartment with Astounding Space Design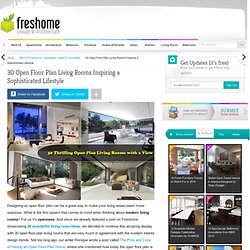 Designing an open floor plan can be a great way to make your living areas seem more spacious. What is the first aspect that comes to mind when thinking about modern living rooms ? For us it's openness .
Cavit & Co Press and Newsletters - Exclusive Interiors, Furniture & Style
Belleinteriors
Design Warehouse is a premier outdoor furniture company that can cater to all furniture needs. It has become the destination of choice for many designers, architects', retailers, private and public clients both local and internationally. We have over 30,000 square feet of outdoor pieces assembled and in stock ready for pick up or delivery from our Parnell showroom.
Design Warehouse – Contemporary Collection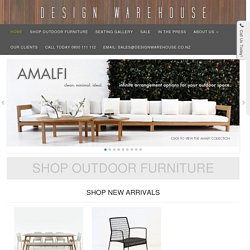 European Antiques
John Stephens Antiques - Buying from the best Antique Furniture Website in New Zealand