Office
LibreOffice. Notepad++ Skip to main content Release Date: 2011-07-24 New features and fixed bugs in Notepad++ v5.9.3 Update Scintilla to 2.27.Make Recent File List totally customizable.Add Vertical File Switcher feature.Add active folding area highlighting feature (only for box and circle mode).Detect if Scintilla is absent.Add 2 plugins messages NPPM_GETLANGUAGENAME & NPPM_GETLANGUAGEDESC.Fix wrong result returned by NPPM_GETLANGUAGENAME.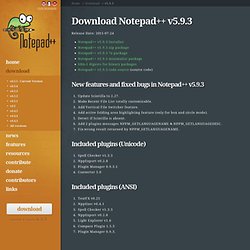 Included plugins (Unicode) Evernote. Web Clipper. Office Viewers. Important notice for users of Office 2003 To continue receiving security updates for Office, make sure you're running Office 2003 Service Pack 3 (SP3).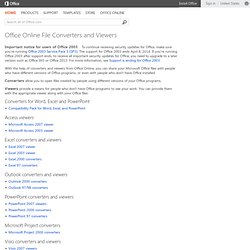 The support for Office 2003 ends April 8, 2014. If you're running Office 2003 after support ends, to receive all important security updates for Office, you need to upgrade to a later version such as Office 365 or Office 2013. PhraseExpress.
---