Vision de l'éducation
You can't swing an iPad in the hallway without hitting someone talking about becoming a 21st century teacher, 21st century student, or something involving the 21st century. While I personally am quite over that term, it fits and makes sense. I guess. (Personally, I think a better term is 'modern' teacher or 'connected' teacher rather than just stating that someone exists within this century. Kinda vague, no?) So what does it take to become a 21st century teacher?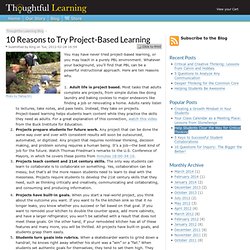 You may have never tried project-based learning, or you may teach in a purely PBL environment. Whatever your background, you'll find that PBL can be a powerful instructional approach. Here are ten reasons why. Adult life is project based.
10 Reasons to Try Project-Based Learning
The Gamified Classroom
Want Can Fun Need
Copy-of-WCFN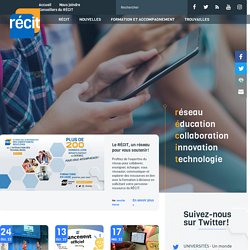 Blogue du RECIT - Article complet: TIC de la maison
Note: billet publié en collaboration avec Bertin Desjardins. Leur TIC de la maison... vers l'école L'intention de ce billet est « d'initier une réflexion sur la présence des TIC en classe apportée par les élèves ». Comme mentionnés dans le guide des droits sur Internet, nous sommes d'avis que les élèves «... pour devenir compétents dans la société de l'information, les élèves doivent acquérir des compétences relatives à la communication dans les réseaux comme Internet et assumer leurs compétences. » et qu'«...il faut rechercher un usage informé et responsable plutôt qu'une réglementation corporatiste. » 1 De plus, lors de son allocution au Colloque RISQ 2011 - École 2.0 et le virage numérique au Québec 2 , M. Alain Veilleux mentionne :