Things That Need Attention
We just added game streaming through OnLive!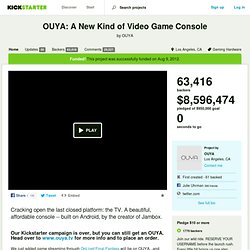 OUYA: A New Kind of Video Game Console by OUYA
10 useful plants you can find in the wild: Cattails
taxmoney.jpg (JPEG Image, 3500 × 2334 pixels) - Scaled (27%)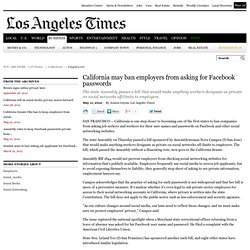 California may ban employers from asking for Facebook passwords
SAN FRANCISCO — California is one step closer to becoming one of the first states to ban companies from asking job seekers and workers for their user names and passwords on Facebook and other social networking websites. The state Assembly on Thursday passed a bill sponsored by Assemblywoman Nora Campos (D-San Jose) that would make anything workers designate as private on social networks off-limits to employers.
BREAKING: You Know That TED Talk You Weren't Supposed To See? Here It Is.
If Iceland adopts the loonie, Greenland could soon follow: economist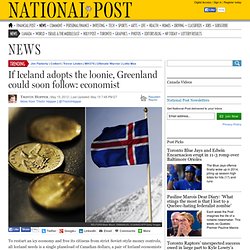 To restart an icy economy and free its citizens from strict Soviet-style money controls, all Iceland needs is a single planeload of Canadian dollars, a pair of Iceland economists told a packed Bay Street conference room Monday afternoon. "It would fit nicely in a small plane, we just have to make sure it doesn't get lost on the way," said Heidar Gudjonsson, an investment manager and the chairman of Iceland's Centre for Social and Economic Research.
The Pukes who induced the Great Depression were callous, greedy, thieving, repressive bastards serving the callous, greedy, thieving, repressive super-rich of their day. These "robber barons" thought nothing of brutal attacks on trade unionists--they preferred slave labor; they cared nothing about millions of Americans literally starving and homeless, and multi-millions of others around the world, as long as they themselves could get richer and richer; they spewed the same crapola about "the free market" and "rugged individualism"; they were "fat cats," millionaire industrialists, banksters, war profiteers and exploiters of every kind, who preached "austerity" for the poor, but not for themselves. They indulged in every extravagance, while millions starved, lost their jobs, homes, farms and businesses, and ended up in the streets, in rags.
Why have we heard nothing about this incredibly important development in Iceland? News black-out?!?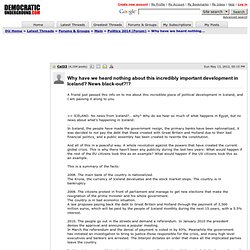 CISPA is not the new SOPA: Here's why
Americans brace for next foreclosure wave
US students need new way of learning science
Apr. 5, 2012 — American students need a dramatically new approach to improve how they learn science, says a noted group of scientists and educators led by Michigan State University professor William Schmidt. After six years of work, the group has proposed a solution. The 8+1 Science concept calls for a radical overhaul in K-12 schools that moves away from memorizing scientific facts and focuses on helping students understand eight fundamental science concepts.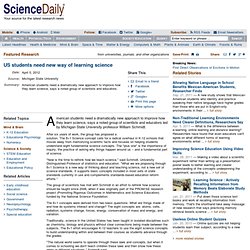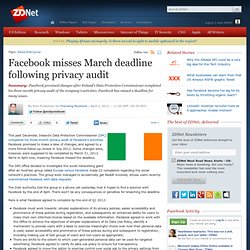 Facebook misses March deadline following privacy audit
This past December, Ireland's Data Protection Commissioner (DPC) completed his three-month privacy audit of Facebook's activities. Facebook promised to make a slew of changes, and agreed to a more formal follow-up review in July 2012.
Aww shit. Here we go again. Again. CISPA - HR 3525. AKA Return of the SOPA. : politics
SpaceWeather.com -- News and information about meteor showers, solar flares, auroras, and near-Earth asteroids
Your best source for breaking news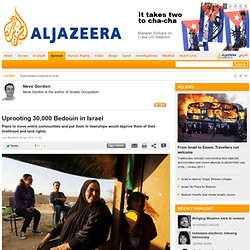 Beer-Sheva, Israel - "It is not every day that a government decides to relocate almost half a per cent of its population in a programme of forced urbanisation," Rawia Aburabia asserted, adding that "this is precisely what Prawer wants to do".
Uprooting 30,000 Bedouin in Israel
China's Wen says bank monopoly must be broken: state media
ZEITGEIST: MOVING FORWARD | OFFICIAL RELEASE | 2011
Studies show how pesticides make bees lose their way
ZEITGEIST: MOVING FORWARD | OFFICIAL RELEASE | 2011