Nooble
Ex'tent | Eckart Wintzen
1% club
The page you are looking for might have been removed, had its name changed, or is temporarily unavailable.
Verkoop Goed - Stichting Verkoop Goed
Nooble - Da's goed zoeken
Steun met je zoekmachine goede doel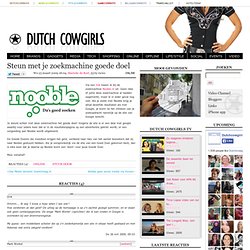 Via een link kwam ik bij de zoekmachine Nooble.nl uit.
innovate.direct.gov.uk
Nederlands Centrum voor Sociale Innovatie :: Home
TwoIsEven : all in one search tool... search engine list, search
Nationale Vakdag Fondsenverwerving || Home
1%CLUB - GEEF 1% EN HELP ARMOEDE OP TE LOSSEN
ripple
1. Quel est le principe de VeoSearch ? Tout le Web, la solidarité en plus !
How does it work?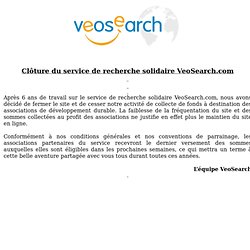 Read the Ecocho team's blog
Home - Centraal Informatiepunt voor Goede Doelen
Goede doelen portal allegoededoelen.nl - een initiatief van Stic