Camera
Textures And Objects - a set on Flickr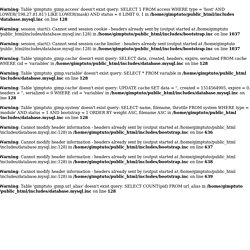 Steampunk is a sub-genre of fantasy and speculative fiction that came into prominence in the 1980s and early 1990s. The term denotes works set in an era or world where steam power is still widely used - usually the 19th century, and often Victorian era England - but with prominent elements of either science fiction or fantasy, such as fictional technological inventions like those found in the works of H. G. Wells and Jules Verne, or real technological developments like the computer occurring at an earlier date. - Courtesy of Wikipedia.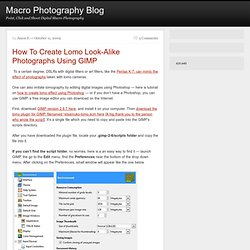 How To Create Lomo Look-Alike Photographs Using GIMP
If you're new here, you may want to subscribe to my RSS feed. Thanks for visiting! To a certain degree, DSLRs with digital filters or art filters, like the Pentax K-7, can mimic the effect of photographs taken with lomo cameras. One can also imitate lomography by editing digital images using Photoshop — here is tutorial on how to create lomo effect using Photoshop — or if you don't have a Photoshop, you can use GIMP, a free image editor you can download on the Internet.
While browsing through some photoshop tutorials, I came across 'Lomo Effect'. There seem to be lot of Photoshop tutorials to add lomo effect to your pictures, so I thought to write one for GIMP. I used GIMP 2.6.2image resolution 1024x768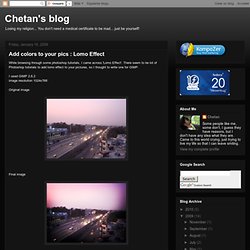 Add colors to your pics : Lomo Effect