Parenthood
How to Talk to Little Girls. I went to a dinner party at a friend's home last weekend, and met her five-year-old daughter for the first time.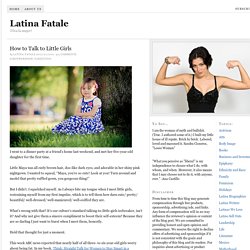 Little Maya was all curly brown hair, doe-like dark eyes, and adorable in her shiny pink nightgown. I wanted to squeal, "Maya, you're so cute! How to Get Baby to Sleep Through the Night. "Is your baby sleeping through the night yet?"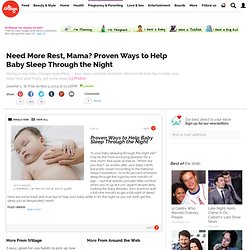 May be the most annoying question for a new mom. (Not quite as bad as, "When are you due?" Six weeks after your baby's birth, but pretty close!) According to the National Sleep Foundation, 70 to 80 percent of infants sleep through the night by nine months of age -- but that statistic provides little comfort when you're up at 2 a.m. (again!) 40 Ways to Show Your Child Love. Displayed on a shelf in the entry way of my mother's home is a book entitled To A Child Love Is Spelled T-I-M-E.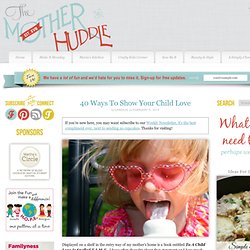 I have often thought about that statement and how much truth it holds. It's easy for us to say "I love you" but those three words, devoid of action and the gift of our quality time, are simply that—just words. As we celebrate this season of sentiment and affection, let us show our littlest valentines just how special they really are. 40 simple ways to show your child love: Take them to a movie they want to see.Go on a treasure hunt (collect all the loose change around the house/car) together and then make a trip to the arcade with your findings.Take a long nature walk together, at their pace.
10 of the most Adorable Baby Photos and Products on Etsy. 10 of the most Adorable Baby Photos and Products on Etsy Lisa Johnston July 30, 2011 Babies, Check it out!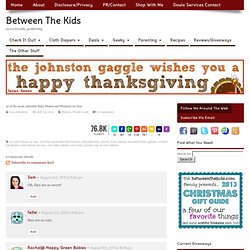 9 Comments 76.8K Flares Twitter 35 Facebook 387 Google+ 19 Pin It Share 2.6K 2K+ StumbleUpon 73.7K Email -- Email to a friend LinkedIn 8 inShare8 Filament.io Made with Flare More Info 76.8K Flares ×
---