Comida
Beautiful Cookie Decoration Ideas : theBERRY - StumbleUpon. CalorieConnect.com. French Onion Mac & Cheese | Cake, Batter, and Bowl | Cake, Batter, and Bowl. Umm, so if you're watching your weight, you may want to click back to the last page you viewed right about now….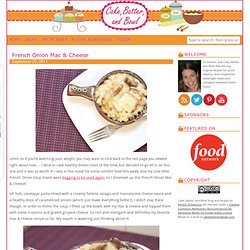 I tend to cook healthy dishes most of the time, but decided to go all in on this one and it was so worth it! I was in the mood for some comfort food this week, and my cute little French Onion Soup bowls were begging to be used again, so I dreamed up this French Onion Mac & Cheese! Uh huh, cavatappi pasta mixed with a creamy fontina, asiago, and mascarpone cheese sauce and a healthy dose of caramelized onions (which just make everything better!). I didn't stop there though. Cheesecake Stuffed Strawberries | Cheesecake Stuffed Strawberries These cheesecake stuffed strawberries are the perfect dessert treat!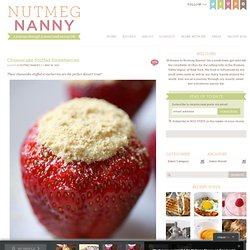 Can I just say that I have died and gone to heaven. Cheesecake stuffed strawberries….how have I not made these before?! Ten Worst and Best Foods. Do you want to know the best super foods to eat, for your better health?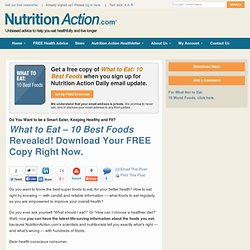 How to eat right by knowing — with candid and reliable information — what foods to eat regularly, so you are empowered to improve your overall health? Do you ever ask yourself "What should I eat?" Or "How can I choose a healthier diet?" Well, now you can have the latest life-saving information about the foods you eat, because NutritionAction.com's scientists and nutritionists tell you exactly what's right — and what's wrong — with hundreds of foods. Dear health-conscious consumer, 7 Foods for Healthy Skin - iVillage. Five-Minute Chocolate Mug Cake. Most gawked all-time - page 20. 7 Super Snacks That Heal.
If some doctors had their way today, Americans would be more medicated than industrial feedlot cattle.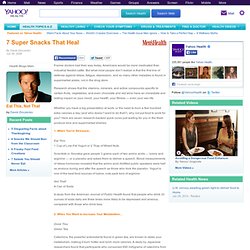 But what most people don't realize is that the first line of defense against stress, fatigue, depression, and so many other maladies is found in supermarket aisles, not in the drug store. Research shows that the vitamins, minerals, and active compounds specific to certain fruits, vegetables, and even chocolate and red wine have an immediate and lasting impact on your mood, your health, your fitness — even your sex life. Whether you have a big presentation at work, or the need to burn a few hundred extra calories a day (and who doesn't want to do that?) , why not put food to work for you? Here are seven research-backed quick cures just waiting for you in the fresh produce bins and supermarket shelves. The Worlds Healthiest Foods. 100 foods that can serve as the basis of your Healthiest Way of Eating.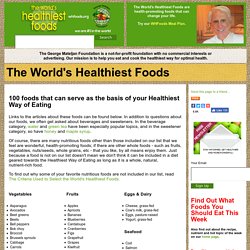 Links to the articles about these foods can be found below. In addition to questions about our foods, we often get asked about beverages and sweeteners. In the beverage category, water and green tea have been especially popular topics, and in the sweetener category, so have blackstrap molasses, honey and maple syrup. Of course, there are many other nutritious foods other than those that we have included on our list that we feel are wonderful, health-promoting foods; if there are other whole foods - such as fruits, vegetables, nuts/seeds, whole grains, etc - that you like, by all means enjoy them. Pizza Swirl Bread. I have good news and bad news.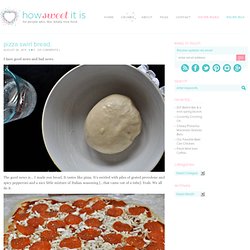 The good news is… I made you bread. It tastes like pizza. It's swirled with piles of grated provolone and spicy pepperoni and a nice little mixture of Italian seasoning [...that came out of a tube]. Cinnamon Roll Pancakes | recipegirl.com. Cinnamon Roll Pancakes Updated 9/22/11 to Add: If you're coming here to sample these delicious Cinnamon Roll Pancakes, you just might like the latest recipe that I've posted for Pumpkin Cinnamon Roll Pancakes too.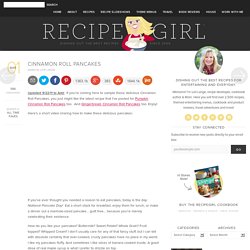 And Gingerbread- Cinnamon Roll Pancakes too. Enjoy! If you've ever thought you needed a reason to eat pancakes, today is the day: National Pancake Day. Twix Cheesecakes – Gingerbread Bagels. Italian Grilled Cheese. Who doesn't love a good grilled cheese?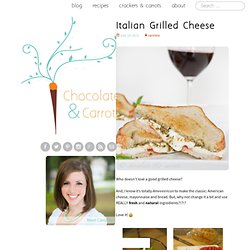 And, I know it's totally Ameeeerican to make the classic: American cheese, mayonnaise and bread. But, why not change it a bit and use REALLY fresh and natural ingredients?!?!? Love it! There's nothing more delicious than fresh and homemade ingredients. Yum!!! Cinnamon Sugar Pull-Apart Bread.
I'm sorry.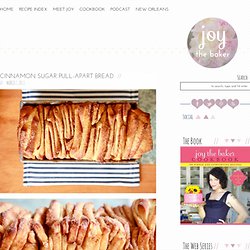 I know it's Monday morning and you probably came here for some pretty pictures of food that you could glance at, and then move on with your day… and here I go thrusting warm, soft cinnamon sugar bread in your face. It's not fair. Chocolate-Raspberry-Trifle from womansday.com. Strawberry Torte. This beautiful swirled torte is almost too pretty to eat.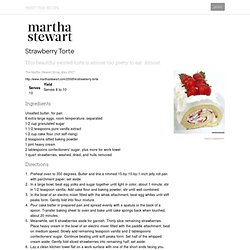 Almost. Photography: The Martha Stewart Show, May 2007 Serves 10 Yield Serves 8 to 10. Coca-Cola Cupcakes. I don't drink coca-cola. But I do eat it. Weird. Yeah, I dunno. Cruft: Lasagna Cupcakes. When Intelligentsia Coffee opened in Pasadena recently, I was intrigued the lasagna cupcakes they served. The cupcakes are made by Heirloom LA, a catering business. About the size of a muffin, a single lasagna cupcake was a delicious meal. Eat Cake For Dinner. Chocolate Cupcakes with Flaming Strawberries. Call me easily amused, but these little torch-topped cupcakes delight me. Besides being a cute novelty item for a party, I think they would add a little drama to the end of a romantic meal. I've been looking for something different to serve for Valentine's dessert, and this is definitely different. The strawberries are hollowed out and filled with a bit of liquor, then ignited with a match.
Pip & Ebby - Pip &Ebby - Crack&brownies. Have you ever tried crack? Yeah, me either. After eating these brownies, though, I feel like I would probably be less addicted to crack. Jelly Shot Test Kitchen. Oreo and Peanut Butter Brownie Cakes. Well these naughty little treats are well….naughty but oh so necessary. There are a bit like my Brownie Covered Oreo's from last Christmas but enhanced with layers of peanut butter and a double decker stack of Oreos in each little brownie cake.
They are simply prepared in cupcake liners. Hope you enjoy this ultra sweet little cake Ok, I have to brag about this brownie mix from Trader Joes for a second. Most favorited all-time. Bacon and Cheddar Macaroni & Cheese. How To Make Perfect Brownies | How To Cook Like Your Grandmother. Potatoes Romanoff - A Fancy Twice Baked Potato. Rainbow Cake in a Jar. Sourdough Beer Pretzels. Salt River&Bars. Culinary Arts College & 100 Famous Restaurant Recipes You Can Replicate... Chocolate Covered Brownie Ice Cream Sandwich Recipe. Caramel Apple Pie Cupcakes & The Craving Chronicles.
---