Crafts
Posted on October 19, 2011 by Christina Aren't these glow jars sublime? They take about two minutes to make and cost only 20 cents a piece.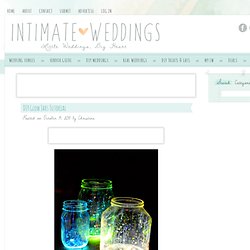 chanelpaperbag.jpg (JPEG Image, 540x425 pixels)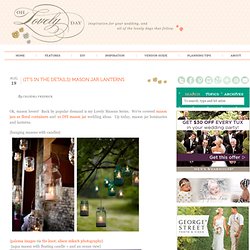 Ok, mason lovers! Back by popular demand is my Lovely Masons Series. We've covered mason jars as floral containers and 10 DIY mason jar wedding ideas. Up today, mason jar luminaries and lanterns.
So, you know how facebook is always super annoying and changes their layout constantly? You know the new "timeline layout"... Did you further know that I sorta like the new layout? I know crazy right. Well, I decided to make my own custom "Timeline Cover" and thought I would share with you what I did! Take a look!