Beauty
Six Tips to Help You Remember Your Lines | Terry Fox Theatre. How To Style a Fishtail Braid. We love the look of fishtail braids!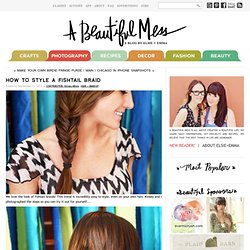 This trend is incredibly easy to style, even on your own hair. Kinsey and I photographed the steps so you can try it out for yourself... Beauty Tips, Product Reviews, and News from Total Beauty. 9 Charmingly Delightful Beauty Techniques from All Over the World … Beauty techniques are highly beneficial, but some of them are incredibly recycled.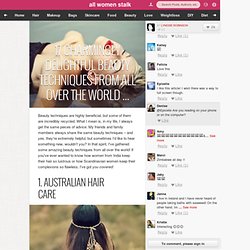 What I mean is, in my life, I always get the same pieces of advice. My friends and family members always share the same beauty techniques – and yes, they're extremely helpful, but sometimes I'd like to hear something new, wouldn't you? In that spirit, I've gathered some amazing beauty techniques from all over the world! If you've ever wanted to know how women from India keep their hair so lustrous or how Scandinavian women keep their complexions so flawless, I've got you covered!
---