Social media monitoring
Statistiques #socialmedia 2014 | Ma sélection schématique ! | Pintere… Réseaux sociaux, quels réels potentiels pour mon entreprise ? 3,161 vues La multitude de médias sociaux nous ferait-elle perdre la tête ?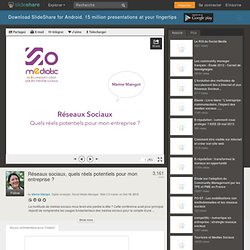 Cette conférence avait pour principal objectif de comprendre les usages fondamentaux des médias sociaux pour le compte d'une ... La multitude de médias sociaux nous ferait-elle perdre la tête ? Carte mondiale des #reseauxsociaux ... | Ma sélection schématique ! Home | EngageSciences. Bringr - monitoring et mesure en temps réel des réseaux sociaux. Comment obtenir 1000 visites le jour du lancement de votre blog ? Tous les jours, des centaines de nouveaux blogs se lancent sur la toile, que ce soit des blogs d'entreprises, des blogs personnels ou encore de blogs institutionnels.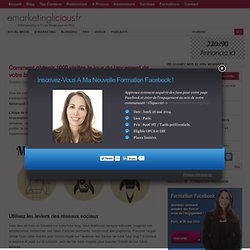 Mais alors, comment se démarquer ? Et surtout, comment s'assurer une audience qualifiée dès le jour de l'ouverture ? L'étape de pré-lancement d'un blog est une étape très importante, mais trop souvent sous-exploitée, voire ignorée. Les Images Interactives Arrivent sur Facebook. Les marques peuvent désormais intégrer la publication d'images interactives dans leur stratégie de contenu sur Facebook.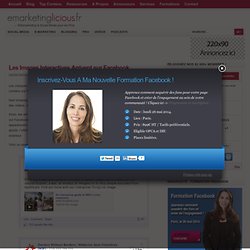 Cette nouvelle technologie est le résultat du travail de la startup ThingLink. Neil Vineberg, responsable marketing chez ThingLink déclarait récemment : « les images qui intègrent des vidéos, des annotations ou des liens voient leur taux de clics augmenter jusqu'à 50%. » Ainsi, les entreprises – mais aussi les particuliers – ont maintenant la possibilité d'enrichir leurs images sur Facebook avec un contenu supplémentaire. Lorsqu'un utilisateur survole l'image, des pop-ups apparaissent pour indiquer la présence d'une ressource additionnelle. Brands Give Facebook F-Commerce an F.
InShare257 With a looming $10 billion IPO on the horizon and a community that's estimated to hit 1 billion users this Fall, Facebook seems unstoppable.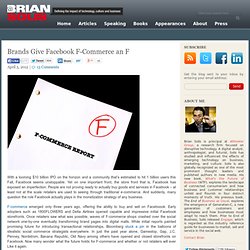 Yet on one important front, the store front that is, Facebook has exposed an imperfection. People are not proving ready to actually buy goods and services in Facebook – at least not at the scale retailers are used to seeing through traditional e-commerce. Joinbox - All of your social actions, emails and online news on one sweet website. Social Media Monitoring and Engagement, Social CRM - Radian6.com.
---