Sandwiches / Burgers / Bagels / Wraps
30 Pounds of Apples » Grilled Pesto Turkey Gouda Sandwich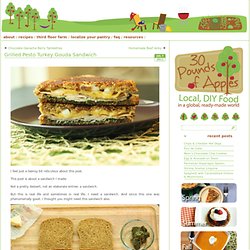 I feel just a teensy bit ridiculous about this post.
Recette de Bagels nature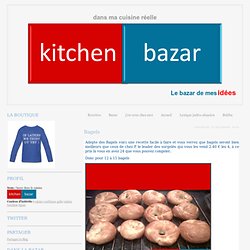 Bagels - kitchenbazar
Dimanche 12 décembre 2010 7 12 /12 /Déc /2010 10:04
Recette des bagels américains fait maison, so tendance!
Recette Wraps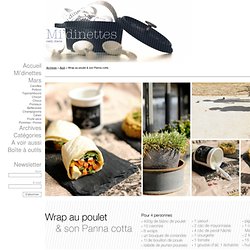 Wrap au poulet & son Panna cotta
Il y a quelques mois, nous avons rencontré deux charmantes personnes de la société Maggi.
Wraps aux nuggets façon fast food!!! Bonjour tout le monde, alors que je passais devant un célèbre fast-food, j'ai vu l'affiche d'un wrap au poulet qui n'avait pas l'air mauvais, seul hic, je ne veux plus y remettre les pieds depuis ma dernière mésaventure (sur 5 big mac, 3 n'avaient pas de salade et 1 était privé de fromage!!).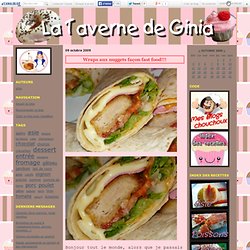 Wraps aux nuggets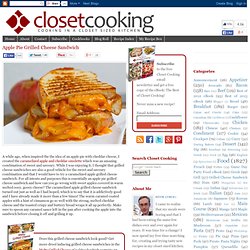 A while ago, when inspired the the idea of an apple pie with cheddar cheese, I created the caramelized apple and cheddar omelette which was an amazing combination of sweet and savoury. While I was enjoying it, I thought that grilled cheese sandwiches are also a good vehicle for the sweet and savoury combination and that I would have to try a caramelized apple grilled cheese sandwich. For all intents and purposes this is essentially an apple pie grilled cheese sandwich and how can you go wrong with sweet apples covered in warm melted ooey, gooey cheese?
Caramelized Apple Grilled Cheese Sandwich
I certainly have been into the fresh field ripened tomatoes lately!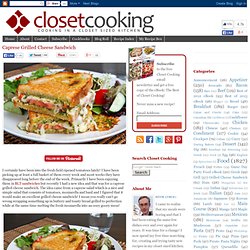 I know lots of people are gearing up for the Super Bowl this weekend. Good times, yummy snacks, and funny commercials.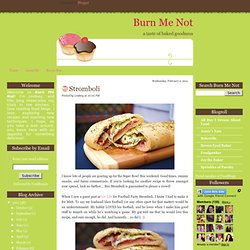 Recipe for Spicy Shrimp Sandwich with Chipotle Avocado Mayonnaise at Life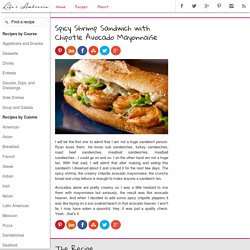 I will be the first one to admit that I am not a huge sandwich person.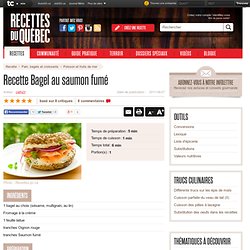 Ingrédients Bagel au choix (sésame, multigrain, au lin) Fromage à la crème 1 feuille de salade Quelques tranches d'oignon rouge Quelques tranches de saumon fumé Préparation Étape 1Faire griller au grille-pain le bagel préalablement coupé en deux.Étape 2Tartiner les deux cotés du bagel avec le fromage à la crème.Étape 3D'un côté du bagel, mettre les rondelles d'oignon rouge.Étape 4De l'autre côte, mettre la salade.Étape 5Mettre les tranches de saumon par-dessus l'oignon.Étape 6Fermer et couper en deux. Commentaire de l'auteur
Recette Bagel au saumon fumé
Recette Bagel