Musique
Index of /wp-content/uploads
free download
Indie Rock Mag - Agenda CD - Sorties de disques
Skip to the navigation. Skip to the content. mars 2014 Agenda CD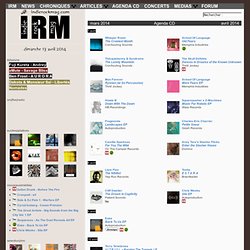 L'inhalateur
Il y a des jours où votre mère vous enseigne l'art d'écouter de la bonne. Oui oui, apprenez de vos doyens, ils sauront vous le rendre. "Écoutes fiston, on m'a conseillé d'écouter ce… truc! Ça s'appelle Boudabar" Tu voulais peut être dire Buddha Bar? Ce bar parisien luxueux créé en 1996 par Claude Challe et Raymond Visan.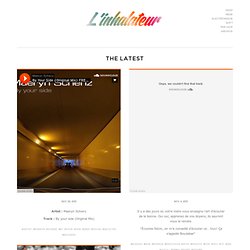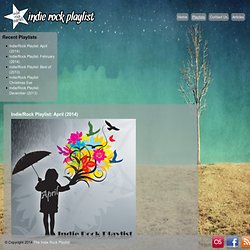 Indie/Rock Playlist: April (2014) Torrent download: KickAssTorrents Alternate torrent download: BTScene Direct download: Mega Stream: Spotify 1. (00:00:49) Rick and Morty – (Intro) 2. (00:04:29) Foster The People – A Beginner's Guide To Destroying The Moon 3. (00:03:48) Future Islands – A Dream Of You And Me 4. (00:02:43) King Of Prussia – Actuary 5. (00:03:08) Nicky Blitz – Alex 6. (00:03:36) Panama – Always 7. (00:02:17) A.C.
The Indie Rock Playlist - Playlists
MIXTAPES | Did.You Hear The New?
Best New Music of March Sooo. I'm never doing an April Fools' prank again. I was cringing the whole time. Moreover, the feedback I received about my 'departure' was overwhelming, and made me pull the trigger quicker than planned. Thank you all for the comments, and I hope this is the best April Fool's present you get today.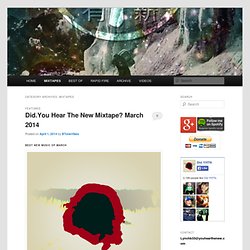 Les Tambours
The arts — free and on-demand The Space pilot service came to an end on 31 October 2013. You can watch The Space Journey to see some of the highlights from the last 18 months and hear from those who've contributed to the creation of this new digital service for the arts.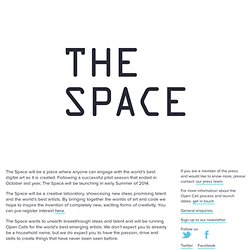 "You're Not Good Enough" est le deuxième single du nouveau band de Dev Hynes, Blood Orange. Une espèce de chanson tout droit sortie des années 90' (on peut même reconnaître la basse funky de Seinfield) avec un refrain incroyablement accrocheur. Ce dernier feature la voix de Samantha Urbani qui collabore avec Hynes depuis un moment déjà.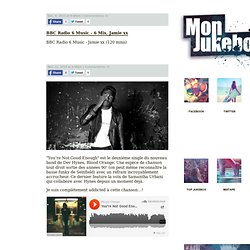 MonJukebox.ca
Recherche mp3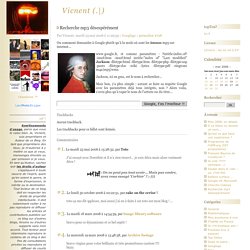 Ou comment demander à Google plutôt qu'à la mule où sont les femmes mp3 sur internet... www.google.fr, et comme paramètres : ?intitle:index.of?