Recipes
Two Minute Mug Brownie. I've found myself without any chocolate in the house – and in desperate need of some – while watching the Grammys this weekend, and so during the commercials I mixed up a dense, fudgy mug brownie without missing any of the show.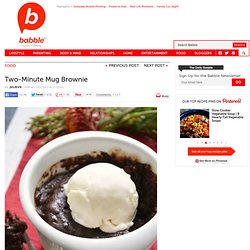 Richer and more intense than the average mug cake, this ultra-simple brownie for one is totally divine. Use unsweetened cocoa powder – it has much more chocolate flavor than sweetened drink mixes like powdered Quick. Stir together your flour, brown sugar, cocoa and a pinch of salt. A fork works. Beet Dumplings | Pure Vegetarian By Lakshmi. It is climate appropriate to wear woollen mittens and scarf, I noted when dressing for the morning walk today.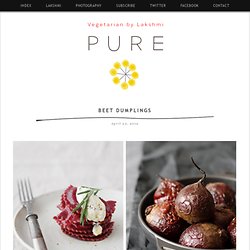 Air is still cool, no matter in what language you read the thermometer. There are batches of snow everywhere but the sky is open and the sun is shining. My usual walking route passes by three community gardens, a small forest and a park. Breakfast.
---