Recipes
That's one-minute for mixing, another for microwaving – the eating part likely won't take much longer. There are a ton of microwave mug cakes floating around the internet — a common comment though is that they're not chocolatey enough, and too spongy — likely a result of using a whole egg in a single-serving cake. It's not ideal to use part of an egg though (what do you do with the rest) and so it occurred to me that leaving it out would result in a denser, more brownie-like chocolate creation. Give me a brownie over cake any day — especially a warm one I can scoop ice cream on top of. This ultra-simple brownie for one is totally divine .
Two Minute Mug Brownie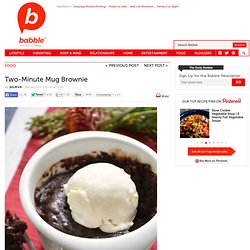 Beet Dumplings | Pure Vegetarian By Lakshmi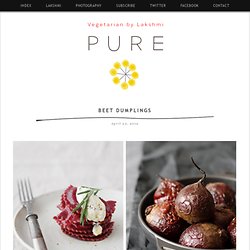 It is climate appropriate to wear woollen mittens and scarf, I noted when dressing for the morning walk today. Air is still cool, no matter in what language you read the thermometer. There are batches of snow everywhere but the sky is open and the sun is shining. My usual walking route passes by three community gardens, a small forest and a park.
Breakfast