Useful
Hot 'how to' video tutorials: easy yet impressive movie and film techniques - Films - Arts & Entertainment - The Independent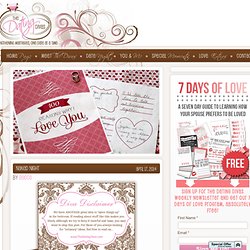 by Michelle The last several years, I have hosted or have been invited to a Valentine's Day party. I have the best group of friends and we always have an amazing time!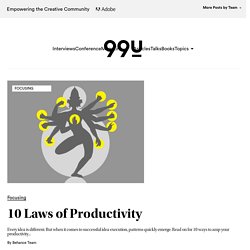 You might think that creatives as diverse as Internet entrepreneur Jack Dorsey, industrial design firm Studio 7.5, and bestselling Japanese novelist Haruki Murakami would have little in common. In fact, the tenets that guide how they – and exceptionally productive creatives across the board – make ideas happen are incredibly similar. Here are 10 laws of productivity we've consistently observed among serial idea executors: 1. Break the seal of hesitation.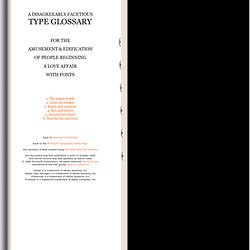 A disagreeably facetious type glossary
1. The jargon words 2. Lines are strokes 3. Bowls and counters 4.