TECHNOLOGY
Get flash to fully experience Pearltrees
by Marshall Brain Let's say that you have children, and you would like to help them learn computer programming at a youngish age. As the father of four kids, I have tried to approach it from several different angles.
Facebook wants to get into China.
Recently, , a publication that focuses on innovation in technology and business, took a look at the philanthropic actions of Mark Zuckerberg, creator of Facebook. Mark recently cut a $100,000,000 check to the City of Newark Public Schools. The act was instigated by a chance meeting with Newark Mayor, Cory Booker, whose ideas to improve his city's floundering educational system impressed the young billionaire.
Like cooking, there is a bit of a process involved in "cooking" up an app. This article isn't about your style of cooking, per se (i.e programming), but just the general steps necessary to get it from your head and into iTunes.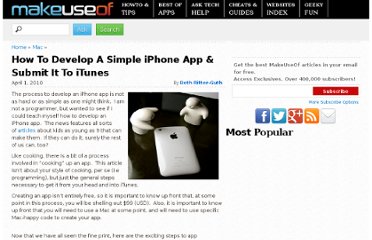 We all want to get retweeted. It's one of the most effective ways to spread your influence and reach. Unfortunately, we have very little control over when and how often we get retweeted.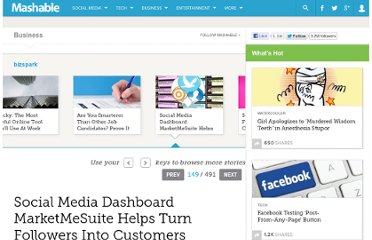 The Spark of Genius Series highlights a unique feature of startups and is made possible by Microsoft BizSpark . If you would like to have your startup considered for inclusion, please see the details here . Name: MarketMeSuite
The reasons to join Twitter are plentiful.
As more and more of us realise the importance of developing an online strategy, an obvious question pops up: Where to start? And as with any business strategy processes, it's important to get a clear idea of where you are, where you want to go and how you intend getting there.
Successful people know that complaining about a problem doesn't get you very far. Trying to solve it does.
How to get the most from technology in your business today.
Making meaning is the cornerstone of great entrepreneurship.