Logos
Mariner Resorts, The Bahamas – Logo Design Logo Design for a waterfront properties company. We were hired to be the logo designer for Mariner Resorts, a resort management and marketing company dedicated to waterfront destination properties in the Bahamas. They are looking to offer their brand to existing properties who need a more efficient way of operating and bringing guests to their properties. […] Continue reading... Green Island Real Estate Logo Design
Logo Design Portfolio | UK Logo Design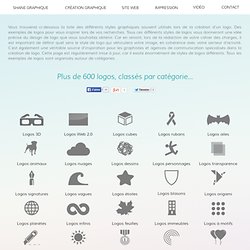 Les différents styles de logos Vous trouverez ci-dessous la liste des différents styles graphiques souvent utilisés lors de la création d'un logo. Des exemples de logos pour vous inspirez lors de vos recherches.Tous ces différents styles de logos vous donneront une idée précise du design de logo que vous souhaitez obtenir. Car en amont lors de la rédaction de votre cahier des charges il est important de définir quel sera le style de logo qui véhiculera votre image, en cohérence avec votre secteur d'activité. C'est également une véritable source d'inspiration pour les graphistes et agences de communication spécialisés dans la création de logo.
styles-de-logos
///dado///
Logo Collection 10/11 on the Behance Network
It's been one month since my last post on logo design titled: Logo Design Inspiration: 100 Hot New Fresh Designs. Since then I have assembled an amazing collection of fresh new creative logos for you to be inspired by. I am confident that these new logo designs will get your creative juices flowing. So with no further ado here is your latest dosage of beautifully designed logos. Enjoy!
Stunning Hot New Logo Designs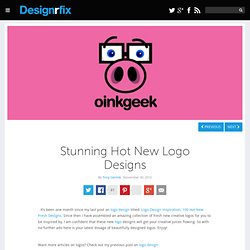 66 Creative Logo Designs For Design Inspiration
A Logo is a graphical element that, together with its logotype (a uniquely set and arranged typeface) form a trademark or commercial brand. Typically, a logo's design is for immediate recognition. The logo is one aspect of a company's commercial brand, or economic or academic entity, and its shapes, colors, fonts, and images usually are different from others in a similar market. Logos are also used to identify organizations and other non-commercial entities. These types of corporate identities are often developed by large firms who specialize in this type of work. However, if you want to save some bucks and want to design your logo then there are many sources to get logo design inspiration.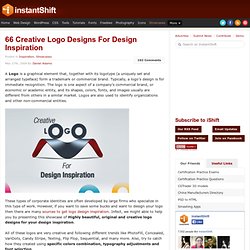 Free Logo Design | Download Cool Quality Logo Design for Free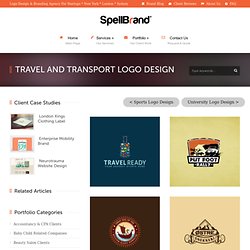 Travel Logos | Transport Logo Designs
A compelling and effective travel logo design starts with a thorough understanding of your customers' needs and wants.