marielcasian
Mariel
Get flash to fully experience Pearltrees
I love the messy hair/bohemian look. I also love the beach. So, here is a DIY Sea Salt Beach Hair Spray that I can not live without anymore! The hair just looks so pretty, just like after a day at the beach. And it works for any hair length!
Side Chignon 1. Using a round brush, blow-dry hair smooth and straight, focusing on the top sections.
Braids, pleats, or plaits—whatever you call them, we're absolutely loving all things twisted in hair this season. Beautylish brings you the three hottest braid trends this season and three easy braid DIY tutorials to replicate the look yourself. Who needs a headband when you can make one from your hair! We're loving this European, Heidi-inspired front braid that you can style into an updo or wear with your hair down. See how easy it is to give yourself a plait with Imogen's tutorial. It's easy to give your braids a little extra something with ribbons, flowers, bows, and any other accessories you can think of.
In all our days as beauty eds we can never remember a time when there were more beauty launches.
1- Powdering your roots If your hairline starts to look greasy, dig up a big fluffy makeup brush and dip it into a pot of loose powder (using translucent powder on your greasy roots). This is something you want do when you don't have time to shower; it blends into all different hair colors — don't use baby powder, use translucent as it absorbs oil. 2- Shave with conditioner instead of shaving cream Ran out of shaving cream?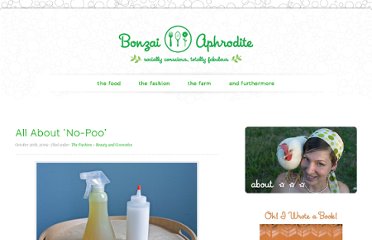 This month's Mission was to go 'no-poo' . There was a lot of interest in the Mission, but that interest came coupled with all sorts of questions. Well of course it did! Inquisitive minds are intelligent minds, and my readers are the curious-est! So I've written up a little faq on the no-poo hair care system, an expanded addendum to accompany this Mission.
Girls, because we all have our sad/bad/mad hair moments when we *desperately* wish our hair were more this or less that (insert personal hair hell here), I wanted us to have a huge list of hairstyle resources that we could turn to for ideas and inspiration. So here are 101 hairstyle tips and tutorials , each one easy to follow and well selected to help your hair go from 0-60 in the time it takes you to get ready for work. Without further ado, hair we go! 101 hairstyle tutorials and hair care tips
This is one of my favorite products from Vaseline , their Vitalizing Gel Body Oil . I keep it by the tub, and use it on my wet body before I dry off. It leaves you totally smooth and very nice and moisturized without being greasy (after a very few minutes anyway).