A lire
For College Grads, A-List Employers: Interactive Graphic. On a besoin de stars pas de managers. Quand on sort d'école de commerce on ne sait pas grand chose à part qu'on a le droit à tel ou tel type de poste dans telle ou telle entreprise à tel niveau de rémunération: consultant, product manager, contrôleur de gestion, chargé d'affaires, sales manager…Ce sont des postes à « fortes responsabilités », des postes de manager… Rien d'étonnant puisque ces écoles de commerce sont devenues maintenant des écoles de management!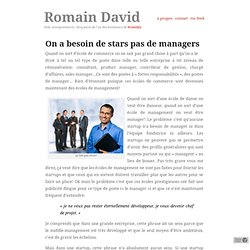 Ça fait pas rêver! Quand on sort d'une école de danse on veut être danseur, quand on sort d'une école de management on veut être manager! Le problème c'est qu'aucune startup n'a besoin de manager ni dans l'équipe fondatrice ni ailleurs. The Next Big Thing: Which VC Firms Hold Top Bragging Rights? - Venture Capital Dispatch. Friends Don't Let Friends Get Into Finance. After having been a tech executive for many years, I needed to take a break, and I wanted to give back to society.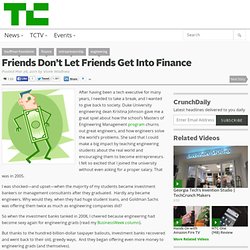 Duke University engineering dean Kristina Johnson gave me a great spiel about how the school's Masters of Engineering Management program churns out great engineers, and how engineers solve the world's problems. She said that I could make a big impact by teaching engineering students about the real world and encouraging them to become entrepreneurs. Bonnes feuilles : Tribus. What Does It Take to Become an Entrepreneur? Penelope Trunk is arguably the world's most influential guidance counselor.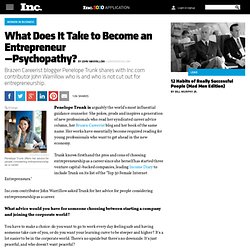 She pokes, prods and inspires a generation of new professionals who read her syndicated career advice column, her Brazen Careerist blog and her book of the same name. Her works have essentially become required reading for young professionals who want to get ahead in the new economy. Trunk knows firsthand the pros and cons of choosing entrepreneurship as a career since she herself has started three venture capital–backed companies, leading Income Diary to include Trunk on its list of the "Top 30 Female Internet Entrepreneurs. " Inc.com contributor John Warrillow asked Trunk for her advice for people considering entrepreneurship as a career. What advice would you have for someone choosing between starting a company and joining the corporate world? Quand l'Internet Fait des Bulles - 1ère partie. Social Media Week : le e-Commerce est mort, vive le Social Commerce.
Social Commerce, building "a social layer on top of online commerce", "turning products into conversations", is attracting big funding, big buzz and generating big revenue.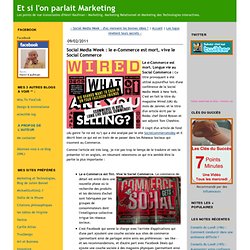 What's it like to be an entrepreneur?
---