0. TO Submit
SAGE Open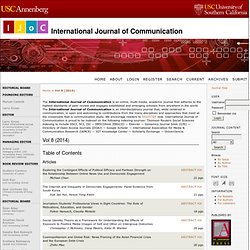 Larry Gross Editor, International Journal of Communication | USC Annenberg School for Communication & Journalism
International Journal of Communication
Environmental Communication: A Journal of Nature and Culture - Volume 5, Issue 4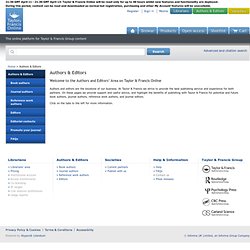 Welcome to the Authors and Editors' Area on Taylor & Francis Online Authors and editors are the keystone of our business. Taylor & Francis strive to provide the best publishing service and experience for both partners.
Authors
Nine EU-based companies have today been recognised for their energy-saving efforts, thanks to the installation of energy-efficient lighting technologies.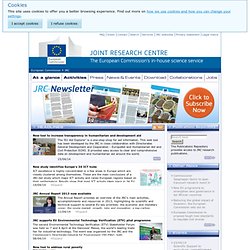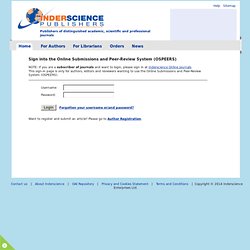 This site uses some unobtrusive cookies to store information on your computer.
Publishers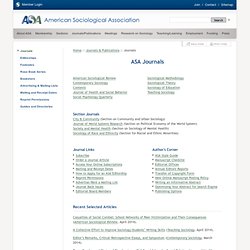 American Sociological Association: Journals
ASA Journals Recent Selected Articles Race, Legality, and the Social Policy Consequences of Anti-Immigration Mobilization ( American Sociological Review , April 2013).
Web Qualis
IMPORTANT: Global Dialogue is available in multiple languages! Click on the languages below to download the newsletter: ENGLISH | FRENCH | SPANISH | CHINESE (TRADITIONAL) | CHINESE (SIMPLIFIED) | FARSI | HINDI | PORTUGUESE | ARABIC | JAPANESE | RUSSIAN