0. TO Submit
SAGE Open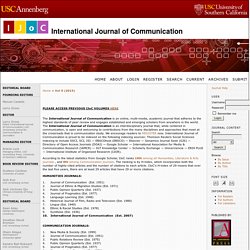 The International Journal of Communication is an online, multi-media, academic journal that adheres to the highest standards of peer review and engages established and emerging scholars from anywhere in the world. The International Journal of Communication is an interdisciplinary journal that, while centered in communication, is open and welcoming to contributions from the many disciplines and approaches that meet at the crossroads that is communication study. We encourage readers to REGISTER now. International Journal of Communication is proud to be indexed on the following indexing sources: Thomson Reuters Social Sciences indexing to include SSCI, SCI, ISI — EBSCOhost (EBSCO) — Elsevier — Genamics Journal Seek (GJS) — Directory of Open Access Journals (DOAJ) — Google Scholar — International Association for Media & Communication Research (IAMCR) — IGT Knowledge Center — Scholarly Exchange — Univerciencia. Vol 8 (2014) Table of Contents
International Journal of Communication
Environmental Communication: A Journal of Nature and Culture - Volume 5, Issue 4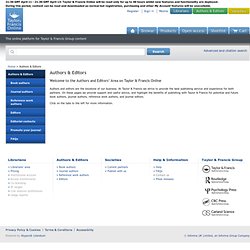 Welcome to the Authors and Editors' Area on Taylor & Francis Online Authors and editors are the keystone of our business. At Taylor & Francis we strive to provide the best publishing service and experience for both partners.
Authors
As of January 2014, the European Commission allows unrestricted access to research results under Horizon 2020, the new EU funding programme to boost research and innovation.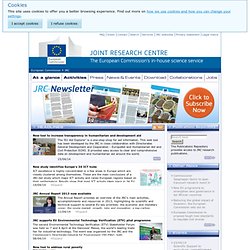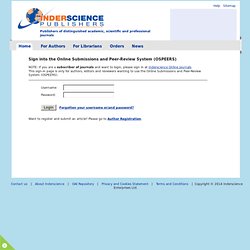 This site uses some unobtrusive cookies to store information on your computer.
Publishers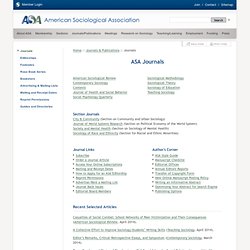 American Sociological Association: Journals
ASA Journals Recent Selected Articles The Mechanics of Social Capital and Academic Performance in an Indian College (American Sociological Review, December 2013).
Web Qualis
IMPORTANT: Global Dialogue is available in multiple languages! Click on the languages below to download the newsletter: ENGLISH | FRENCH | SPANISH | CHINESE (TRADITIONAL) | CHINESE (SIMPLIFIED) | FARSI | HINDI | PORTUGUESE | ARABIC | JAPANESE | RUSSIAN