Fashion
metball
Windsor: Shopping Cart
Hi friends! We are traveling home today from an amazing trip to New York. Here are a few photos that the four of us snapped with our iPhones...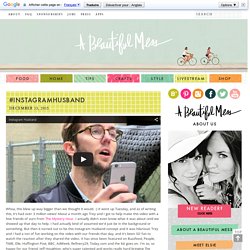 Celebrity Style and Fashion Trend Coverage at WhoWhatWear.com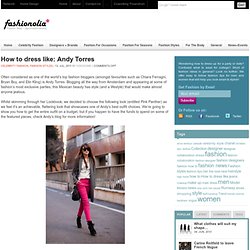 How to dress like: Andy Torres
Often considered as one of the world's top fashion bloggers (amongst favourites such as Chiara Ferragni, Bryan Boy, and Elin Kling) is Andy Torres. Blogging all the way from Amsterdam and appearing at some of fashion's most exclusive parties, this Mexican beauty has style (and a lifestyle) that would make almost anyone jealous.
Alexa Chung is back in fashion
Although recently being featured on the over of British Vogue, newly single Alexa Chung has almost been out of sight where fashion is concerned. But after months of being out of the fashion spotlight, the 27 year old socialite has now has a slew of brand new projects up her stylish sleeves. First up is a the stars new reality TV show, entitled 24-Hour catwalk.