Moda
Under Cerulean Skies Dress in Wheat | Mod Retro Vintage Dresses
http://www.modcloth.com/store/ModCloth/Womens/Dresses/Under-Cerulean-Skies-Dress-in-Wheat Gazing up at the clear summer sky, a light breeze ripples the fabric of your bubble-hem wrap dress, and as you lay in a soft field of wheat, you realize that your woven frock is the exact same hue as your natural cushioning while you look up at the cloudless expanse above you. Featuring two front patch pockets, foldover sleeves, and a classic wrap silhouette, this lightweight dress will add a dose of summer to any ensemble.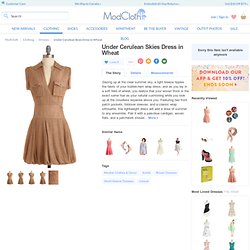 Teal Hemp/Cotton Bag Half Bow by tippythai on Etsy
get in my closet / if i ever go anywhere fancy..
My Style / Kate Middleton
DIY / DIY side split dress #dress #DIY
Someday... / : Image #91610 : Style Me Pretty
What I'd love to wear / seriously cute spring dress...
apparel / nude: 1. photo via Dior nail polish in Nude Chic 2. my fave place for inspiration these days- Pinterest 3. Komono wood glasses 4. peach tutu 5. J.Crew girls flats 6. Kontor Kontur media 7. Emersonmade flower 8. nude embellished dress 9. Theory d
Style / J. Mendel Spring 2010 Ready-to-Wear Collection Slideshow on Style.com
My Style / By Bestey Johnson
Preggers / :)
Style /
Ideal Closet = Adj Small House / black honey dress
Beauty: Are Braids Your Bridal Style? bridal+braid+updo – The Bride's Guide : Martha Stewart Weddings
DIY Nail Art
When we saw these nails spotted at Lollapalooza a couple of weeks ago, we literally stopped in our tracks. This technique of using a variety of colors and linear tribal patterns instantly won over our prior skepticism of nail art. Inspired, we went on a mission to find the best nail art pens to doodle on our own nails.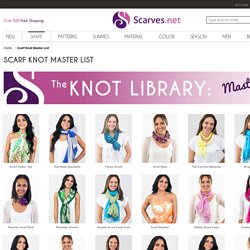 Well, hey there! If you're looking for tips and tricks on how to tie a scarf , you're in the right place, my friend. It doesn't matter if you're stumped on how to tie an infinity scarf or if you're just looking for a resource to take your style full circle (pun intended), the Scarves Dot Net girls are here to help. Explore our Knot Library to learn how to tie neck scarves, how to wear skinny scarves, and everything in between. So sit down, explore the site, watch our scarf videos ... and get all tied up with us!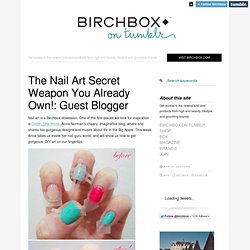 The Nail Art Secret Weapon You Already Own!: Guest Blogger | Birchbox
Nail art is a Birchbox obsession. One of the first places we look for inspiration is Glitter, She Wrote , Anna Norman's cheery, imaginative blog, where she shares her gorgeous designs and muses about life in the Big Apple. This week, Anna takes us inside her nail guru world, and will show us how to get gorgeous, DIY art on our fingertips.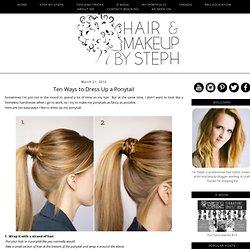 Sometimes I'm just not in the mood to spend a lot of time on my hair. But at the same time, I don't want to look like a homeless hairdresser when I go to work, so I try to make my ponytails as fancy as possible. Here are ten easy ways I like to dress up my ponytail: 1. Wrap it with a strand of hair -Put your hair in a ponytail like you normally would. -Take a small section of hair at the bottom of the ponytail and wrap it around the elastic.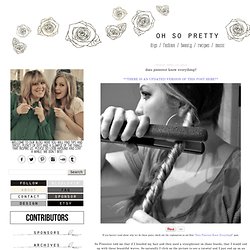 If you haven't read about why we do these posts, check out the explanation in our first " Does Pinterest Know Everything ?" post. So Pinterest told me that if I braided my hair and then used a straightener on those braids, that I would end up with these beautiful waves. So naturally I click on the picture to see a tutorial and I just end up on an image. No tutorial. But I'm thinking...
why hello! did you shower yesterday? excellent. but you don't feel like showering today? that's totally okay - i understand! but your hair is probably looking a little blah - that means it's time to pull out "the sock bun." all you'll require is some socks, and some hair*. oh, you already have those? well how convenient!
how to | a sock bun
Heidi Klum on AOL
Designer Dresses - Velour Sets - Designer Handbags
Juicy Couture Fragancias