Misc Cool
Post Secret Archive - hundreds of submitted postsecrets
Hemmy.net - A source of varied interests
The Straight Dope - Fighting Ignorance Since 1973
Weird Facts - Funny Videos - Stupid Laws - Optical Illusions
Atlas Obscura | Curious and Wondrous Travel Destinations
{ Coolio's | Your Daily Doggy Style }
In4mador! : A collection of interesting and fun links
Look At This...
Information Junk
Recently Popular Links - Madville.com
The Daily What
ReadWriteWeb - Web Apps, Web Technology Trends, Social Networking and Social Media
Your daily digest on productivity and life improvements - Stepcase Lifehack
www.bebo.com
Post Secret Archive - hundreds of submitted postsecrets - Part 2
5/17/2011 under Cool Ads - by Nora Vega - TAGS: anorexia campaign The author of the campaign is famous Italian photographer Oliviero Toscani, for the talian fashion brand Nolita.
10 Most Shocking Anti-Anorexia Campaigns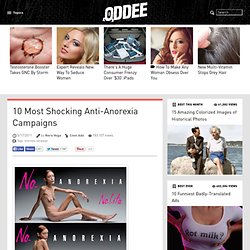 Obscure Store and Reading Room
linkfilter.net - fresh links daily
A Blog on Oddities: the odd, bizarre and strange things of our world! | Oddee.com
confessionizer
Post secrets anonymously! - Secret Talk
a beautiful revolution: blog
Worldometers - real time world statistics
DailyCognition
UniqueDaily.com | Your Daily Guide For Unique Entertainment
Neatorama
mental_floss magazine - Where Knowledge Junkies Get Their Fix
Internet Weekly Report - Issue 477- Week of 05/16/2011 - Humor, Cartoons, Funny, Toons, Art, Japan, Animation, Videos, Politics, Beautiful Paintings and Illustrations of Women, Girls, Monsters, And Music
UrlyBits - Distracting You With Shiny Things
Sites Like Urlesque - Find 24 trends internet Sites Similar to Urlesque.Com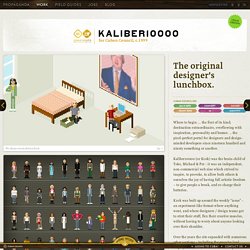 Cuban Council Did Backend Concept Design Frontend IA Identity Where to begin ... the first of its kind, destination extraordinaire, overflowing with inspiration, personality and humor. .. the pixel-perfect portal for designers and design-minded developers since nineteen hundred and ninety something or another.
Kaliber10000 { The Designers' Lunchbox ™ }