Funny Pics 2
Sims Artist Union was here, then gone, then back, then gone again. And it seems now, back to stay. Sims 2 Downloads Hair: Female and Male looks, some Asian-inspired. Clothing: Trendy, edgy and some goth fashion for Adult Male. One trendy look for Adult Female.
Pieridae's Great Big Fabulous List of Sims Links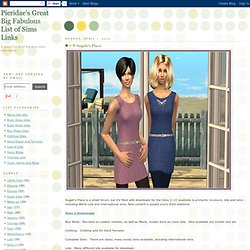 Well, let's not beat around the bush: I slapped a bunch of foliage textures from Tomb Raider Underworld and Devil May Cry on two of Aikea's wall writing meshes. You'll also get some spider webs, because they're just dusting away in my game at this point. For more versatility, put the meshes on a shiftable OMSP so you can plaster them on columns and balconies and such. I did a small edit of both of these objects so that all the textures show up on the back as well - this should make them more useful while decorating with moveobjects on and snapobjectstogrid off. For this to work, you'll need to remove "MESH_aikea_guinea-HalfHeightWallWriting_OrderOfTheReptile.package" and "MESH_Aikea_Guinea-Object_TwoTileWallWriting" from your downloads folder if you already have them. Preview of the foliage (14 textures in total, not all shown - plants on the floor aren't included):
esperesa | Recent Entries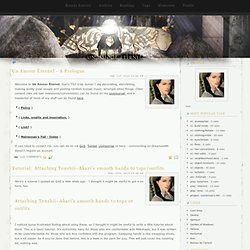 IMAGE MACROS
I Am An Expert On This Topic I am an expert on this topic. Like this: Like Loading... I Had To Use Scissors To Open My Package I had to use scissors to open my package.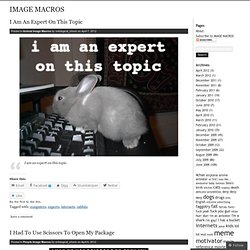 Demotivational posters
PSD: Photoshop Disasters
Viral Videos - Popular Videos that your friends are talking about
The Daily Probe | News satire buffet, open 24/7.
Fat Chicks in Party Hats