FEMDOM
danger-theatre.gothicbondage.net/Femdom+-+The+Mistress+Manual.pdf
The Ins And Outs Of Prostate Milking Or Prostate Massage
Servitude (BDSM)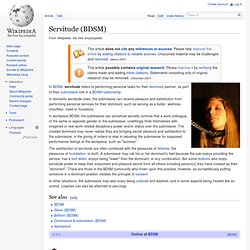 In BDSM , servitude refers to performing personal tasks for their dominant partner, as part of their submissive role in a BDSM relationship .
Category:BDSM terminology
Male submission
A submissive man bound to a bedframe Male submission describes BDSM and other sexual activities in which the submissive partner is male. It generally refers to sexual activities and desires in which a male-identified person, such as a man, plays a subservient role to a dominant partner.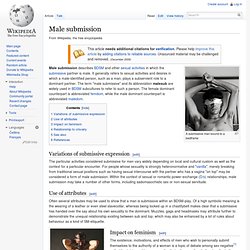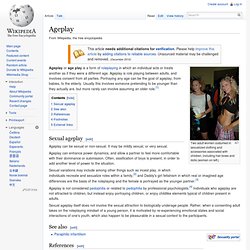 Two adult women costumed in sexualized clothing and accessories associated with children, including hair bows and dolls (woman on left.) Ageplay or age play is a form of roleplaying in which an individual acts or treats another as if they were a different age.
Ageplay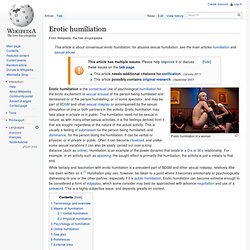 Erotic humiliation
This article is about consensual erotic humiliation; for abusive sexual humiliation, see the main article humiliation
Two women are tied together in a bondage scene.
Glossary of BDSM
Female dominance (or femdom ) is those BDSM relationships and BDSM scenes in which the dominant partner is female.
Female dominance