Mariabarbara
Maria Barbara
Christmas Craft: Winter Wonderland | Homemade Christmas Ornaments. This photo originally appeared in FamilyFun Magazine Total Time 2 to 3 hours Ages school-age This ornament lets kids assemble miniature figurines and novelty items into magical "through the looking glass" scenes.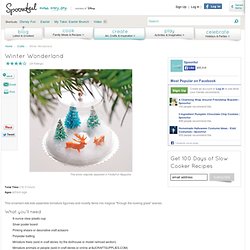 What you'll need. Allison lehman : show + tell / 30 Day Drawing Challenge - StumbleUpon. Last week I saw this pin on Pinterest and I instantly loved the idea.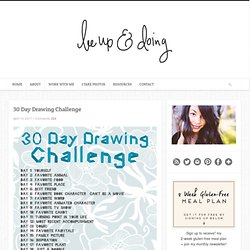 Starting May 1st, I'll be taking the challenge and posting a drawing per day here on my blog each afternoon. If you'd like to do it on your own, please please do! If you'd like to share your drawing on my blog, just email it to me by 12pm EST the day of. It doesn't matter if you start now and submit them later or sketch them throughout May. It's just a great way to encourage myself to sketch daily and maybe you need that encouragement too! The Baker Chick: Cinnamon Roll Pancakes - StumbleUpon. There are certain recipes that when I see I absolutely have to make.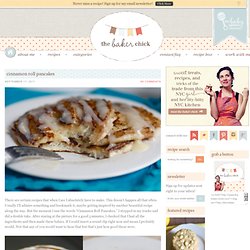 This doesn't happen all that often. Usually I'll admire something and bookmark it, maybe getting inspired by another beautiful recipe along the way. But the moment I saw the words "Cinnamon Roll Pancakes," I stopped in my tracks and did a double take. After staring at the picture for a good 5 minutes, I checked that I had all the ingredients and then made these babies. Que es el buttermilk?? Ranch Potatoes Recipe | Free Online Recipes | Free Recipes - StumbleUpon. Perhaps you are looking for a perfect side dish for the Holidays or to go with dinner, if so this recipe for ranch potatoes is perfect for you.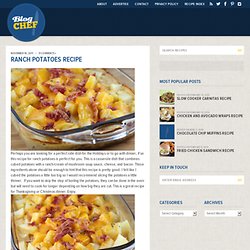 This is a casserole dish that combines cubed potatoes with a ranch/cream of mushroom soup sauce, cheese, and bacon. Those ingredients alone should be enough to hint that this recipe is pretty good. I felt like I cubed the potatoes a little too big so I would recommend slicing the potatoes a little thinner. If you want to skip the step of boiling the potatoes, they can be done in the oven but will need to cook for longer depending on how big they are cut. This is a great recipe for Thanksgiving or Christmas dinner. ...love Maegan: Pretty Side French Braid low Updo Hair Tutorial Fashion+Home+Lifestyle. I wore a more relaxed version of this hair style in an outfit post in June of 2009 but for reasons unbeknownst to me, I never did a tutorial for it.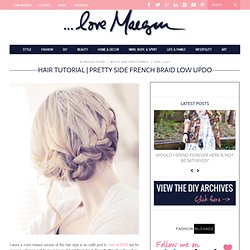 Recently though, a few of my lovely readers have asked for it …so here it is. Enjoy! DIY Bronzer. Fall is my favorite season.
I love the cool, crisp air, the trendy sweaters, the seasonal baked goods, and the anticipation of Halloween costumes and parties. But as summer comes to a close, many of us lament the shorter days and the end of beach season. Without the opportunity to lounge lakeside or poolside, our tans will begin to fade, and paleness will return. With skin as fair as mine, this happens quickly. Paper Flower Key Holder / Mark Montano | Fiskars - StumbleUpon. Difficulty Rating: Beginner Tags If you need a quick 'just because' gift for someone, this is it!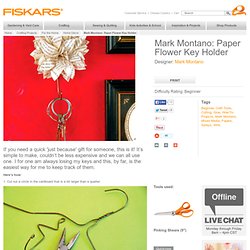 It's simple to make, couldn't be less expensive and we can all use one. I for one am always losing my keys and this, by far, is the easiest way for me to keep track of them. I feel melty. | Light&Spoon - StumbleUpon. EDIT 11/5/2012: We are no longer selling custom crayon pieces in our Etsy shop.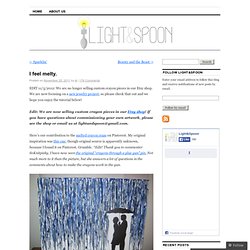 We are now focusing on a new jewelry project, so please check that out and we hope you enjoy the tutorial below! Edit: We are now selling custom crayon pieces in our Etsy shop! Help.
Pearltrees videos
---