Organizing
Tips on Blogging | WB Development Marketplace. A blog (or weblog) is an online journal written by a person or a group with frequent, chronological publication of personal thoughts and links to media, such as pictures, music or video clips, as well as other websites.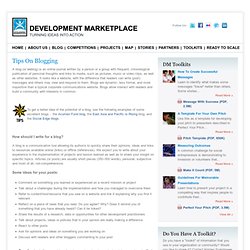 It looks like a website, with the difference that readers can write (post) messages and others may view and respond to them. Blogs are dynamic, less formal, and more inquisitive than a typical corporate communications website. Blogs allow interact with readers and build a community with interests in common. Remember The Milk: Online to do list and task management. Recuérdalo todo | Evernote Corporation. Instapaper: Save interesting web pages for reading later.
Pequeños antídotos contra la procrastinación y la pérdida de productividad | macoteca: apple mac OSX, programas y diseño web. , sinónimo de "posponer", es postergar acciones o decisiones que en realidad no se van a resolver por sí sólas.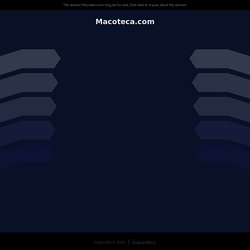 Es el gran enemigo de los que hacemos Internet porque permanentemente estamos expuestos a las Redes Sociales, mensajería, emails offtopic, resultados de búsquedas ya no tan relacionadas y desde cualquier lugar del mundo; pero es un problema que puede resolver cada uno en gran medida si se siguen ciertas pautas. La única manera de no solucionar un problema es evitándolo . Es tan sencillo y tan díficil como sustituir el por .
No hace falta que sea inmediatamente, pero entonces planifica un momento y céntrate en el resto de cosas que a las que te estés dedicando hasta que te pongas con lo nuevo. Organize.
---