General Interest
Nonprofit Network - Home
The 'Busy' Trap
Anxiety: We worry.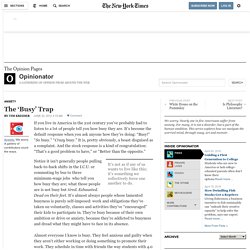 Most people, I've been told, remember me for my happy-go-lucky smile. I tend to flash this indiscriminately as I'm easily amused, but I'm also good at hiding behind it when things aren't going well. That's made it easy to conceal the fact that for a significant part of my first year here, I had a severe case of Seasonal Affective Disorder and depression.
*Personal Experience* Grace Kim: Seasonal Affective Disorder and Depression | Mind Your Head Oxford
Curve Magazine - Lesbian Dating & Personals, Gay-Friendly Travel, Celebrities, Queer Culture
The Next Web - International technology news, business & culture
Updated May 11 2012: 22seven is out of beta, but will it fly?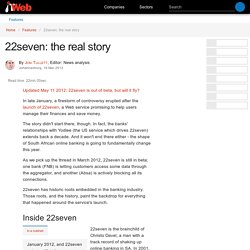 22seven: the real story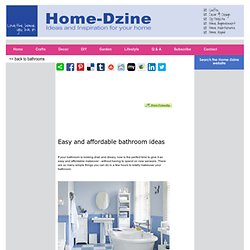 The bathroom is a great place to go green: If you can find ways to cut down on chemicals and resource consumption in the bathroom, you can improve your impact on the environment.
Easy and affordable bathroom ideas Before you start your makeover you'll need to take everything out of the room so that it will be easier to clean every little nook and cranny. A fresh coat of paint goes a long way and is a great canvas for your new look.
Decorative Painting, Wallpapers Gallery
Pitchfork
The 10 best coffee tables - Interiors - House & Home
It might have a hand-carved floral design, but with its bulky, boxy aesthetic the lacquered-wood, Chinese-inspired Paulownia manages not to fall into the trap of being fussy. One word of warning – it isn't the tallest of tables on offer. £350, habitat.co.uk
Margaret Thatcher Quotes
A career in Political Science!
10 Weirdly useful things you can learn from YouTube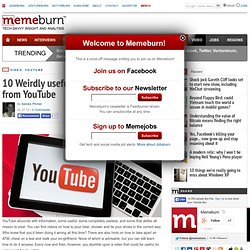 YouTube abounds with information, some useful, some completely useless, and some that defies all reason to exist. You can find videos on how to pour beer, shower and tie your shoes in the correct way.
Jeffrey Kluger: The sibling bond
Digital Divas |
Singer Rihanna drinks beer as she watches the Memphis Grizzlies play the Los Angeles Clippers during their NBA basketball game in Los Angeles, California on January 26, 2012. London - We have long been told that a glass of red wine is good for our health, but now an increasing number of clinical studies show that beer can have even greater benefits. "Beer has a bad image - it is more often associated with drunken football crowds than health-conscious, discerning drinkers," says Dr George Philliskirk of The Institute of Brewing and Distillery, who specialises in yeast research. "But when drunk in moderation, beer provides a wider range of health benefits than wine." And it doesn't matter whether you prefer ale or lager, as they are both produced from water, barley, hops and yeast. The only difference lies in the way they are fermented - ale is brewed for a week in a warm environment, while lager is produced over the course of a month at a much colder temperature.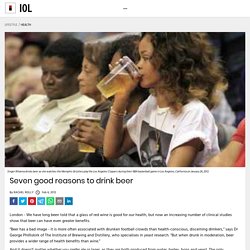 Seven good reasons to drink beer - IOL Lifestyle | IOL.co.za
Understanding Female Talent in Emerging BRIC Markets - Sylvia Ann Hewlett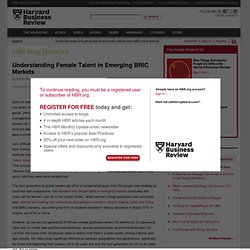 by Sylvia Ann Hewlett | 9:46 AM January 30, 2012 Julia Jia was the first girl from her small village in Shandong Province to go to university. Now 30, she works for Louis Vuitton China's retail department and would like to have a career in luxury goods, perhaps in sales development or public relations.
This is one of the most anticipated annual photo contests. The deadline for the submissions is on November 30th so if you have an interesting photo, submit it.
50 Images from National Geographic`s 2010 Photo Contest | Top Design Magazine - Web Design and Digital Content - StumbleUpon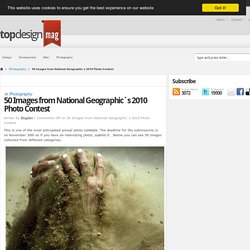 quirklondon: Wanna be better this year?
quirkagency: You might need this on a M
10 Standout Quotes in Mark Zuckerberg's Facebook IPO Letter