General Interest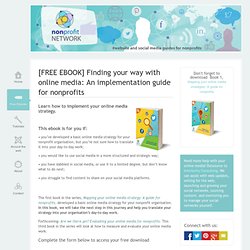 Nonprofit Network - Home
Learn how to implement your online media strategy. This ebook is for you if: • you've developed a basic online media strategy for your nonprofit organisation, but you're not sure how to translate it into your day-to-day work; • you would like to use social media in a more structured and strategic way; • you have dabbled in social media, or use it to a limited degree, but don't know what to do next; • you struggle to find content to share on your social media platforms.
The 'Busy' Trap
*Personal Experience* Grace Kim: Seasonal Affective Disorder and Depression | Mind Your Head Oxford
Curve Magazine - Lesbian Dating & Personals, Gay-Friendly Travel, Celebrities, Queer Culture
The Life Of Someone Who's Always Been Single And How It Works: ''The Life Of Someone Who's Always Been Single And How It Works'' references personal experiences from coming out by asking Google for a gay quiz, having a roller-coaster type of relationship with a girlfriend, dating straight girls with no attachments and finally ''dating'', and the real meaning of the word, all tied up by friends in couples pressuring singles like me to be in a relationship.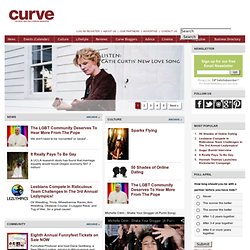 The Next Web - International technology news, business & culture
Updated May 11 2012: 22seven is out of beta, but will it fly? In late January, a firestorm of controversy erupted after the launch of 22seven , a Web service promising to help users manage their finances and save money. The story didn't start there, though. In fact, the banks' relationships with Yodlee (the US service which drives 22seven) extends back a decade. And it won't end there either – the shape of South African online banking is going to fundamentally change this year.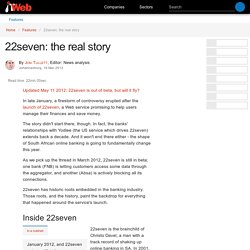 22seven: the real story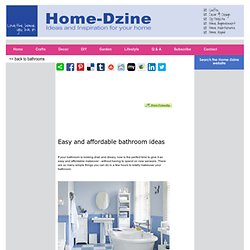 The bathroom is a great place to go green: If you can find ways to cut down on chemicals and resource consumption in the bathroom, you can improve your impact on the environment.
Easy and affordable bathroom ideas Before you start your makeover you'll need to take everything out of the room so that it will be easier to clean every little nook and cranny. A fresh coat of paint goes a long way and is a great canvas for your new look.
Decorative Painting, Wallpapers Gallery
Pitchfork
The 10 best coffee tables - Interiors - House & Home
It might have a hand-carved floral design, but with its bulky, boxy aesthetic the lacquered-wood, Chinese-inspired Paulownia manages not to fall into the trap of being fussy. One word of warning – it isn't the tallest of tables on offer. £350, habitat.co.uk
Margaret Thatcher Quotes
A career in Political Science!
10 Weirdly useful things you can learn from YouTube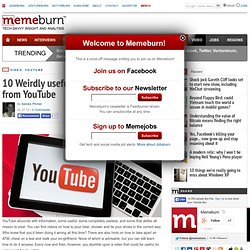 YouTube abounds with information, some useful, some completely useless, and some that defies all reason to exist. You can find videos on how to pour beer, shower and tie your shoes in the correct way. Who knew that you'd been doing it wrong all this time? There are also hints on how to take apart an ATM, cheat on a test and stalk your ex-girlfriend. None of which is advisable, but you can still learn how to do it anyway. Every now and then, however, you stumble upon a video that could be useful (to some) and fun to watch.
Jeffrey Kluger: The sibling bond
Digital Divas |
Singer Rihanna drinks beer as she watches the Memphis Grizzlies play the Los Angeles Clippers during their NBA basketball game in Los Angeles, California on January 26, 2012. London - We have long been told that a glass of red wine is good for our health, but now an increasing number of clinical studies show that beer can have even greater benefits. "Beer has a bad image - it is more often associated with drunken football crowds than health-conscious, discerning drinkers," says Dr George Philliskirk of The Institute of Brewing and Distillery, who specialises in yeast research.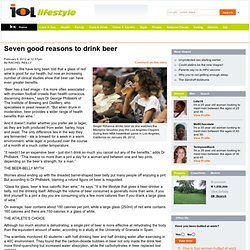 Seven good reasons to drink beer - IOL Lifestyle | IOL.co.za
Understanding Female Talent in Emerging BRIC Markets - Sylvia Ann Hewlett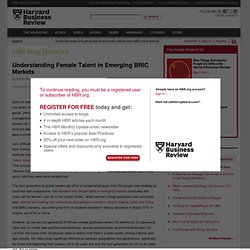 by Sylvia Ann Hewlett | 9:46 AM January 30, 2012 Julia Jia was the first girl from her small village in Shandong Province to go to university. Now 30, she works for Louis Vuitton China's retail department and would like to have a career in luxury goods, perhaps in sales development or public relations.
This is one of the most anticipated annual photo contests. The deadline for the submissions is on November 30th so if you have an interesting photo, submit it. Below you can see 50 images collected from different categories. An Indian wrestler smears mud on his head before starting wrestling in Kolkata, India, March 30, 2010. Wrestling is one of the oldest sports in India. (Photo and caption by Sucheta Das)
50 Images from National Geographic`s 2010 Photo Contest | Top Design Magazine - Web Design and Digital Content - StumbleUpon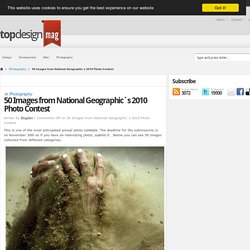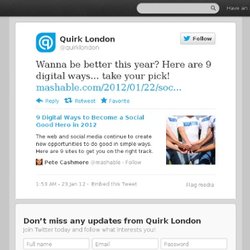 Language: English Bahasa Indonesia Bahasa Melayu
quirklondon: Wanna be better this year?
Language: English Bahasa Indonesia Bahasa Melayu Dansk Deutsch
quirkagency: You might need this on a M
10 Standout Quotes in Mark Zuckerberg's Facebook IPO Letter