Reference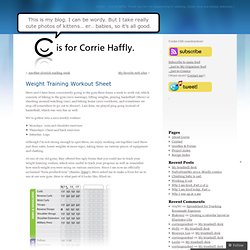 Steve and I have been consistently going to the gym three times a week to work out, which consists of biking to the gym (nice warmup), lifting weights, playing basketball (Steve) or shooting around/watching (me), and biking home (nice cooldown, and sometimes we stop off somewhere to go out to dinner).
Weight Training Workout Sheet « Corrie Haffly
Creating a Fault-Tolerant Environment in Windows Server 2003 > Optimizing Disk Management for Fault Tolerance
There are many ways to add fault tolerance to network services and resources running on Windows Server 2003 servers, and all without the hassle of third-party software.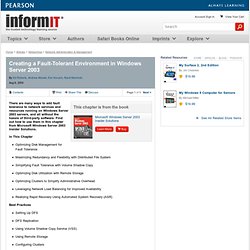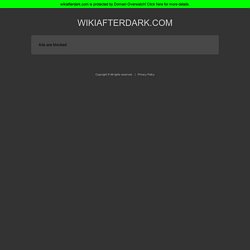 WikiAfterDark - WikiAfterDark
*Not applicable to ICANN fees, taxes, shipping and handling, sale priced domains and transfers, bulk domains and transfers, premium domains, Sunrise/Landrush domain registrations and pre-registrations, memberships or maintenance plans, additional disk space and bandwidth renewals, additional email addresses, additional AdSpace advertising funds, Managed Hosting, custom page layouts, brand identity services, Go Daddy branded merchandise or gift cards. Discount reflected in your shopping cart - cannot be used in conjunction with any other offer, discount or promotion, or in connection with special partnership discount programs. After the initial purchase term, discounted products purchased with special offer discounts will renew at the then-current renewal list price.
Mobile Websites - Cantoni.mobi
YAP Club
Unlike the serif font family, these hand drawn fonts looked less serious but they tend to give and convey strong human touch wherever they are applied. Hand-drawn fonts are hard to stand on it's own, but they are utmost perfect for these following situations: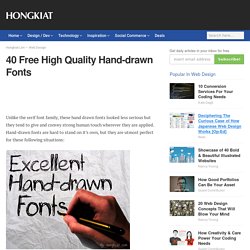 40 Free High Quality Hand-drawn Fonts | Graphics