Web tips & tricks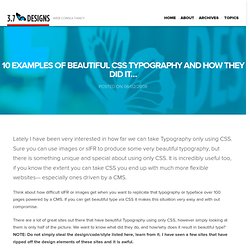 Lately I have been very interested in how far we can take Typography only using CSS. Sure you can use images or sIFR to produce some very beautiful typography, but there is something unique and special about using only CSS.
Creating a CSS layout from scratch - Subcide
Below is the design we will be using as the basis of this tutorial.