Humor and the Numan Condition
5 Ways We Ruined the Occupy Wall Street Generation. At this moment, a whole lot of people, most of them 15 to 20 years younger than me, are protesting in every major city.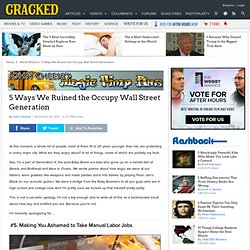 What are they angry about? A lot of things, some of which are partially my fault. Better than Jesus Pizza: Ball Face. Inconveniencing Others Makes Me Feel Alive. Every part of my body is tingling with excitement right now.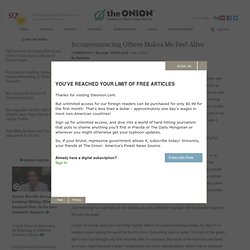 I just got back from the supermarket. It was a crowded Saturday, and there was barely any room to move my cart.
---